I have decided to carve out a tutorial that will be beneficial
to everybody most especially the
Etisalat
Bis users. The
Etisalat Bis
users
have been so unfortunate in time past this year despite the fact that Etisalat
reduced their
Bis tariff to #1,000
. I noticed that you can't watch
Youtube
videos with etisalat despite the
fact that it is unlimited; but you can do that with
Mtn
and Airtel. Etisalat
Bis cannever finish except they set 'fair usage policy' like MTN.
Without much ado, to all bis users, this tutorial will teach
you how you can easily download any Youtube videos of your choice directly on
your blackberry device and then transfer
it to your system. One thing most people
don't know is that YouTube is a video
sharing site that allow it's Don't allow your Eti
BB plan to waste only on Pinging and FaceBooking, download until you are tied of
downloading.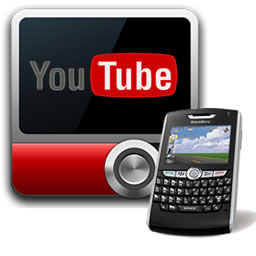 users to watch and download full or trailer
movies. For your information, most of the movies I downloaded with my Glo free
GB is from Youtube.
I will share with you two different ways you can download
Full videos from Youtube to your blackberry device.
1.
SS Executioner: I called this SS Executioner
because it allows you to add SS to the
front of your URL before taking you to your normal download page. And it also
reduces the size of videos to the smallest
capacity before downloading. This is how it works
====> Go To YouTube and search for any
video you want to download
====> change the m.youtube… to ssyoutube
e.g


=====> Paste the copied url from your
youtube
on this field and click on download

Now, your download link will appear and you
should see various options like MP4, FLV etc
Choose the one you want and click on
download.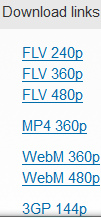 1.
This second steps is pretty much
easier, just visit
http://m.duoberry.com
you can do a search and then download your favorite videos in MP4 format including latest
Nigerian movies.
I think I should stop here for now.. Don't pity Etisalat
oooo download until you recover your money.
Don't forget to always use the comment box to ask your
questions and i will answer you immediately.