Guys, this is
hotter than you think. I can boldly beat my chest now that the rate at which
network are competing with each other this days is becoming higher.
Firstly, Mtn Nigeria reduced their Biscomplete plan from unlimited to 3gb
therefore enabling you to browse on your system without any Vpn. Just connect
automatically. And fast guys discovered how you can download unlimited from
mtn. Now, Etisalat just reduced their Bis Plan of 3k to #1,000. According to what
they pasted on their site, but I am still waiting for when Blackberry service
will be reduced to #200 per month.
The new
etisalat BlackBerry® Complete Plan offers you the following

Features
Internet
Browsing
1 web-based
email account (yahoo, gmail, MSN, etc)
Social
Networking (Facebook, Twitter)
Instant
Messaging on yahoo messenger, MSN messenger, Google talk
BlackBerry
Messenger (BBM)
BlackBerry
email ([email protected])
BlackBerry
App World.
Daily

*499*3*2#

Send
COD to 399

100

Weekly

*499*3*1#

Send
COW to 399

500

Monthly

*499*3#

Send
COM to 399

1,000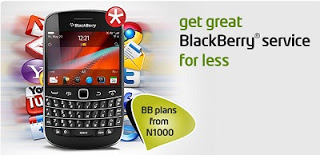 MTN Biscomplete
goes for #1,500,
Airtel goes for #1,200
and now, Etisalat goes for #1,000. You
can now see what am talking about? Competition is now higher than you think. But
there is something Etisalat will never tell you … wether we can browse with it on system or not.
Why You Should
Consider Using Etisalat Bis Plan?
It is unlimited.
When I mean unlimited, I mean it cannot finish. You can download until you are
fed up of downloading from the internet. You can also use it to browse on
system without any software at all. I am currently testing the settings on my system
if it will stop after a week, if it continues to browse on system after seven
days, I will post the tutorials on how to configure it to work with your
system.