As we continue to see more updates from WhatsApp, lots of improvement has
been done to the world most populous Instant messenger. Just last week, there
was a global roll out of the revoke feature and now again, another update has
been added to WhatsApp beta for Android 2.17.407.

Search feature: The search feature is enabled for more than 10 persons group
and it allows you to search out a participant in a group. This will be more
useful for those with WhatsApp group with large participants.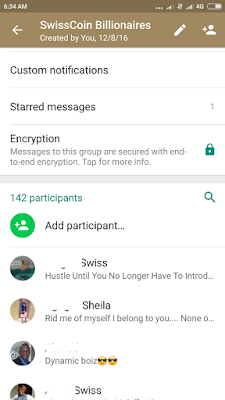 Update your WhatsApp to the latest beta version to get the search feature
active.
We are also expecting the group voice call to be added soon which was
rumored few weeks back.