We've been waiting for this and I bet this is going to be the best month ever because MTN surprises is somehow close by.
NTEL
Ntel is now somehow faster than before, it doesn't buffer when you stream with it and I think if you are in the state where ntel is located, you should get the sim.
You get 12GB for just N1000. Though you can't view your balance, since their site is still in maintenance mode but to activate your plan, just walk into any ntel store close to you and they'll do it for you. Ntel is bae.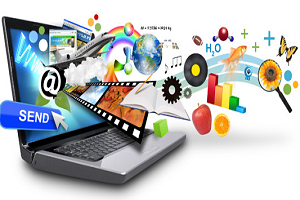 Glo
You can't deny the fact that Glo is still the grandmaster of data, and if you've abandoned your Glo sim for a very long time before now due to epileptic network, then you should take it up right now because Glo is currently dishing out 2.4GB for N500 to old abandoned sims and to new users.
To be eligible for this offer, you have to:
Purchase the new Glo SIM or not to have subscribed your old SIM to any data plan for the past 90 days
Migrated to Glo Yakata tariff plan
How to subscribe to this data bundle offer
Firstly, dial *220# to migrate to the Glo Yakata tariff plan. Also, you can dial *100# to verify your tariff plan.
Now recharge your line with N500 only and you will be given free 600MB Glo Yakata Bonus + 1750 airtime to call all networks. Check your data balance by dialing *220*1#.
Since your N500 is intact in the main account, dial *777# and then you select N500 data subscription for the Glo Oga SIM, this will give you 1.8GB.
Glo OgaSim:
Glo Ogasim gives you 125% bonus data whenever you recharge your line before your current plan expires. Guys are rocking it.
Take for instance, when you recharge with N1000, you get 4.8GB. N2500 gives you 14.4GB to last you for 30 days which you can always roll over.
Airtel Tripple Data Offer
This offer has been in existence for as long as 2017, but only some selected few are enjoying it. Airtel Triple data offer rewards you with 3x the amount of data that you purchase. For instance, if you purchase a data bundle of N500, which gives you 750MB data, you should get 2.2GB data. That is three times of the 750MB data that you purchased. The same goes for other plans, but as usual, not all Airtel SIM cards are eligible for the offer.
To get 2.2GB for N500, 4.5GB for N1,000 or 10.5GB for N2,000 on Airtel
Send GET to 141.
You should receive a response message like this,
Dear Customer, Congratulations! You can enjoy 100% DATA BONUS ANYTIME EVERYDAY FOR THE NEXT 3 MONTHS
If you received a message like that, continue following the steps, but if you don't receive a message like that, then it obviously means that you are not eligible for the offer.
Next is to, send, MIFI to 141.
After that, recharge either N500 airtime or N1,000 airtime, you can also recharge N2,000 airtime if you like using the normal code; *126*rechargepin#.
If the recharge was successful, simply purchase any data plan that the airtime can afford, let's say you recharged N1,000 airtime, and you subscribe to the normal plan, you should get times three of the data plan.
To check your data balance, simply dial *223# and you will get a pop up showing your remaining available data balance.
Cheapest Airtel Data Plan
If you do more of Youtube streaming then you can go for the below Airtel Data offers
Recharge N1000 and get 4.5GB data
(1.5GB android data + 3GB YouTube streaming)
Recharge N2000 and get 9.5GB data
(3.5GB android data + 6GB YouTube streaming)
Recharge N2500 and get 15GB data
(5GB android data + 10GB YouTube streaming)
Recharge N3500 and get 17 GB data
(7GB android data + 10 GB YouTube streaming)
Recharge N4000 and get 19GB data
(9GB android data + 10GB YouTube streaming)
Each of the data will last you for 30 days and the YouTube free data is only usable at night.
Dial *323# and follow the prompt to subscribe
MTN
I solely recommend third party data resellers.
You'll get 1GB for N600
2GB for N1100
4GB for N2200
5GB for N2800
10GB for N5500
9mobile
Nothing has change with regards 9mobile, we are still waiting for the new owner to roll in new cheap data offer.
Free Airtime Giveaway
The following people should DM their numbers. R&Bmusic, Romeo Aje, Jendo David, Obianuju, Junaid Olarewaju, Carzola, Razzi, Kaynues, Coin Coin and Impressive K.
Happy New Month friends.