Finally, Nokia series 40 users will no longer be able to use WhatsApp on their phones as the support for the platform expired December 31st, 2018.
The current crop of Nokia-branded feature phones run on a mix of different platforms. Some are Series 30 (or 30+), others run Kai OS (8110 4G), Yun OS (3310 4G) or "other" (the 3310 3G software is just listed as "Smart Feature OS").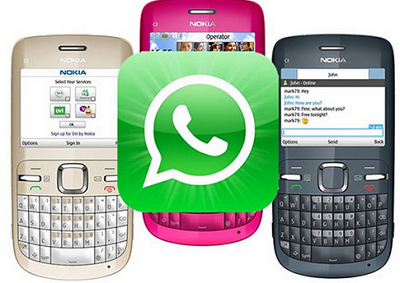 While WhatsApp on Kai OS e.g the Nokia 8110 4G will continue.
Next on the line to be stopped are Android phones running v2.3.7 Gingerbread or older as well as iOS 7 and older until February 1, 2020.
At the moment, you can no longer create new accounts but you'll be able to continue using WhatsApp on them until the stated date.