WhatsApp has officially announced Communities — a major addition to its existing group chat and broadcast list feature set.
It also said there would be several changes to how groups work on WhatsApp, regardless of whether they are part of a community.
Communities on WhatsApp will enable people to bring together separate groups under one umbrella with a structure that works for them.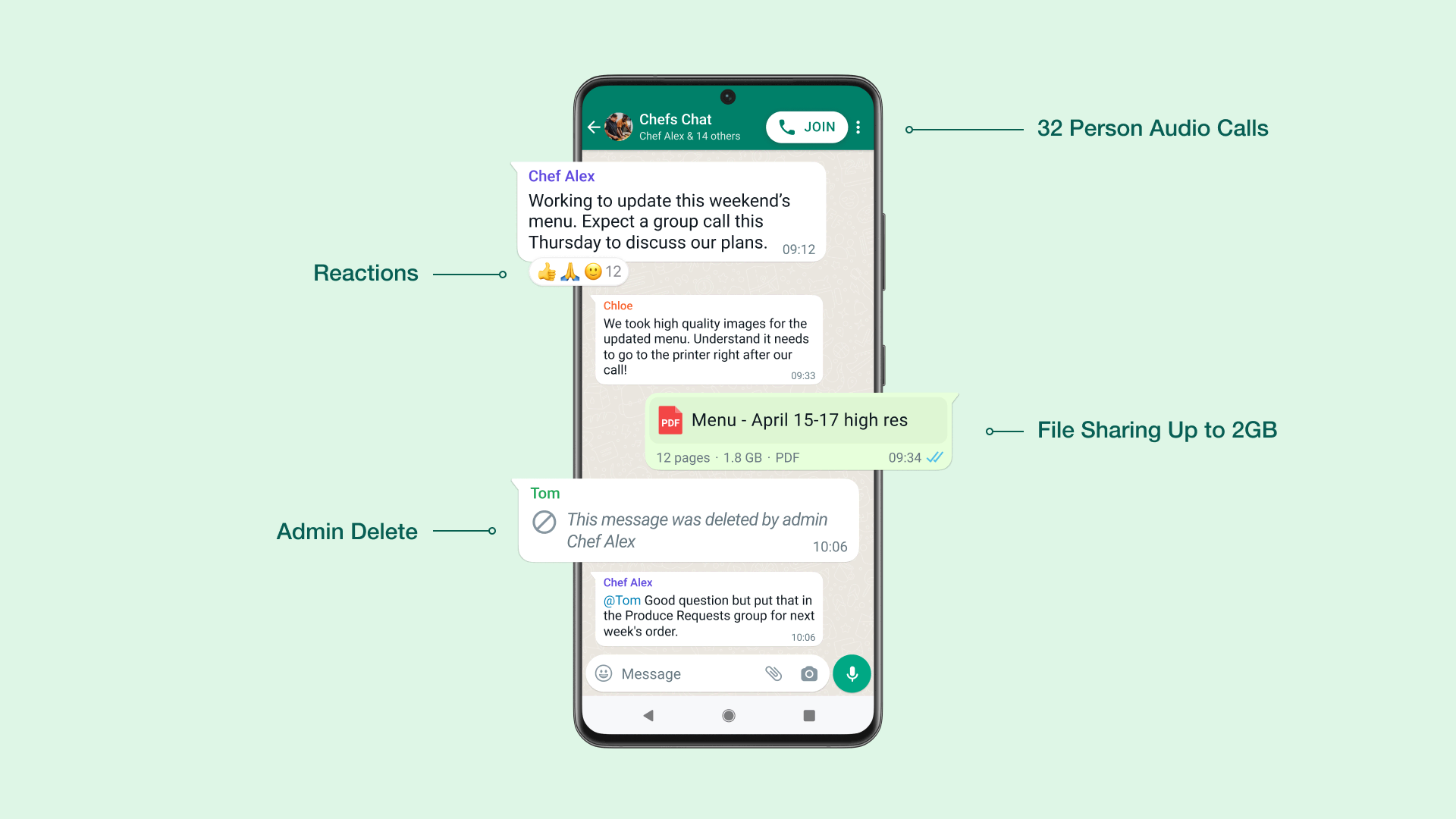 "We will initially support community announcements for several thousands of users."
WhatsApp have also announced their future plans for new features on the app. WhatsApp said these new features for groups will help people share in new ways and reduce overload in larger chats:
Message reactions: the ability to react to messages has been already released to some users on WhatsApp beta for Android, and it is coming for more people in the next updates.
Large File Sharing: after releasing the ability to share media files up to 2GB to some users in Argentina, it will soon be possible to share upto 2GB of file world wide
Bigger group calls: WhatsApp will increase the group call limit to 32 participants in the future, but note that group calls may also have lower participant limits that vary, based on which device everyone in the call is using.
Admin Delete for everyone: group admins will be able to delete messages for everyone in groups in the future, for moderation reasons.
Silently leave groups: group participants will be able to silently leave a group in the future.
New group size: WhatsApp is planning to increase the group capacity when they bring more tools to admins and users in the future.
No specific timeline on when community will roll out to the public but the following changes above will be rolled out to WhatsApp users in the coming weeks.