NIN registration is still on, and I'm sure so many of you have already registered. If you have more than four SIMs, you can easily link them all together with one NIN number using the NIMC app.
With the National Identity Management Commission for Nigeria [NIMC] app, you can link up to seven phone numbers together. It is also important for you to know that without your NIN, you can use the app to do anything.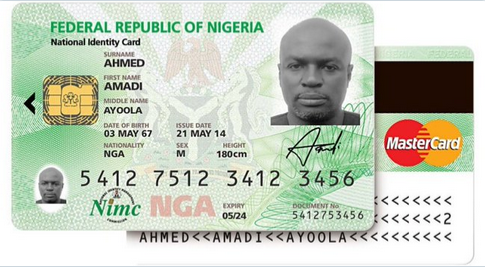 The National Identification Number (NIN) is used by the Nigerian government to establish the identity of every Nigerian.
Last year Nigerian Communications Commission (NCC) and the Minister of Communications and Digital Economy, Dr. Isa Pantami gave until December 30, 2021, for subscribers to update their details or risk blocking of their lines.
However, it was later extended until 19 January 2020. But the new date [NIMC deadline] was shifted to 9 February. At the time or writing, over 78 million SIM has been blocked for not linking with NIN. Follow the guide below to link all your SIMs using the NIMC app.
How to Link Up to 7 Phone Numbers on NIMC App
If you have the NIMC App on your phone, log in with your six-digit pin
But if you don't have the App, visit the Google Play store to download it for Android phones or go to the Apple App store if you are using an iOS device and follow these steps to register.
Once you are logged in, and you can see your user ID, then click on my devices
Add the phone number you wish to link with your NIN
An SMS will be sent to you containing your digital ID authentication code, six numbers
Input the number to complete the process
Repeat the same process for as many numbers you wish to link to your NIN
That is all. Let us know in the comment if you have linked all your numbers with NIN using the app.