Earlier this week, it was reported by Bloomberg that African most prominent fintech company Chipper Cash is considering selling the company or seeking new investors. Meaning if there are no new investors, the company will sell it off.
Few weeks ago, the company fired a third of its workforce due to financial struggles. The layoffs affected employees across various departments, including engineering, crypto, marketing, and customer support. The company gave an excuse that its decision to downsize had been difficult, but it was necessary to ensure the company's long-term viability.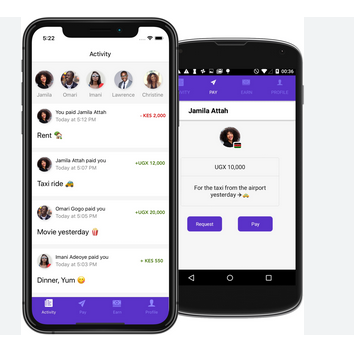 Chipper cash was heavily backed by cryptocurrency exchange FTX and Silicon Valley Bank which collapsed last week. The company has about $3 million in SVB bank which collapsed last week. This may or may not affect the running of the business.
The company began considering the options before SVB's collapse, the people said, asking not to be identified because the discussions are private. No final decisions have been made and the company may decide against either one, they said.
However, Bloomberg said the conversations are private, but Chipper Cash told the publication that it never sought to be acquired. According to a response sent to Bloomberg from Chipper Cash, "It's been fairly common practice for us to receive various M&A proposals from different parties, which we evaluate to varying degrees. "That being said, we have never sought to be acquired."
What do you think?