Now that everyone has been forced to go digital, whether you are operating a small business or not, most of the transactions you'll be performing now will either be through direct transfer or via a Point of Sale (POS) machine.
To those operating businesses whether small or big, I'm going to show you how to collect free OPay POS machines, which will make it easier to accept cash for goods bought.
First of all, OPay is licensed by the CBN as a mobile money operator (MMO) and has the approval to operate as an international money transfer agent facilitating remittances to B2B, B2P, and P2P in Nigeria.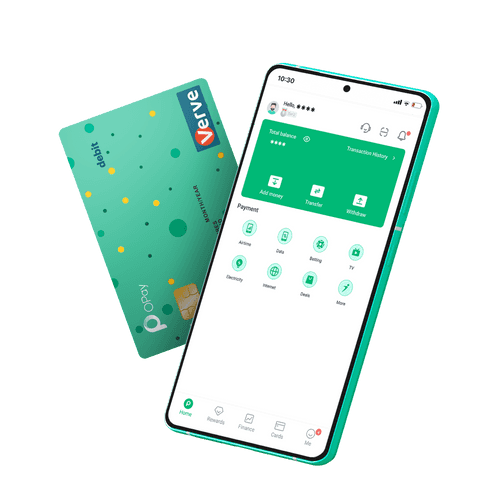 What You Can Do with OPay POS
Cash withdrawal.
Fund transfer.
Instant settlement.
Check customers' account balances.
Payment of utility bills.
How to Register as an OPay Agent.
If you are already an OPay app user and you want to become an agent, all you need to do is to upgrade your KYC level from KYC 1 to KYC 2. To do this, you need to provide your BVN, gender status, date of birth, and state of residence.
To upgrade from an OPay user to an agent via the app:
Open the OPay app.
Tap on Account and tap on your current KYC level just below where your name appears on the app.
Then click on Upgrade to an agent.
Once successfully upgraded to the KYC2 level, you will become an OPay agent.
But if you are applying afresh to be an OPay agent, you can follow these steps.
Go to the OPay website and click " Merchants " in the website title bar.
Click on "Create an Online Merchant Account" if you want to sign up as a regular online agent without a POS machine, or click on "Create a POS Merchant Account" if you want to get the POS machine.
Fill out the forms for both categories of applications.
Alternatively, you can go to Google Play and download the OPay app. Then, follow the instructions to register your account.
After setting up your account, email ng-supp[email protected] and request an OPay merchant registration form.
Requirement To Get OPay POS Machine.
Your Bank Verification Number (BVN).
A utility or another bill dated no later than three months before merchant registration as proof of your address.
Copy of your national ID card, driver's license, or international passport.
1 passport photo.
How To Get OPay POS Machine.
Having upgraded to KYC level 2 earlier, you need to move to level 3 when applying for a POS device. Follow these steps:
Open your OPay app and go to "Me".
Click the picture icon (top left) to go to Account Details.
Click Upgrade to Level 3.
Upload your picture.
Upload a valid ID card (Intl passport, voters card, national ID, or driver's license).
Upload a recent utility bill.
Upload your BVN.
And Submit.
The OPay team will review and approve your KYC upgrade within 24 to 72 hours. And you will get email and SMS notifications to that effect.
The OPay POS terminal application is free. However, you must retain at least a ₦20,000 caution fee in your OPay Wallet. Once your POS request is approved, the caution fee will be debited from your wallet and refunded only when you, as an agent return the POS terminal to the company.