Businesses like this has been posted before and we'll keep updating it so that everyone can see it.
On this list of lucrative profitable businesses to start  in Nigeria with N20000,  N30,000  N40,000,  N50,000 and make good amount of money from, if done properly.
In such a time like this, personal business is more profitable if you know what you are actually going into.
7 Lucrative Businesses You Can Start With N10000, N20,000, N30,000, N40,000
1. Popcorn Production business:
People buy snacks ever now and then, and popcorn is one of the most selling snacks, because people eat it in their home, along the road, in their shops, vehicle and even in the cinema's. Staring popcorn business doesn't required a shop to get started, in most cases it only required an exposed environment.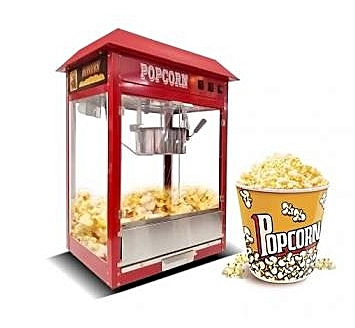 Anybody who has passion to make money can simply do this business because everybody love to eat popcorn.
Requirements:
Small Popcorn machine N11,000 on Jumia
Get a big Umbrella N5000
Bag of Popcorn  N***
To prepare popcorn, take 3 tablespoons oil, ½ teaspoon salt, ½ cup popping corn, 3 tablespoons butter melted in a large, heavy-bottomed saucepan, add the oil, salt or sugar and popping corn.
Turn the heat to medium, cover the pot with a lid left slightly ajar, and shake once or twice. The corn kernels will begin to pop within a minute or two. Once the popping slows to an almost stop, remove the pot from the heat. Transfer the popcorn to a large serving bowl and drizzle with melted butter, tossing well to combine. Add more butter or salt, if preferred.
2. Flashing/ Downloading of Music, Videos, Games to Phone Business
Do you have a laptop? I think its time to make use of it. Smartphones get infected with viruses everyday and a lot of people don't know how to flash their phones. You can simply take advantage of this.
You can start this right in the front of your house by bringing our your table, chair and your laptop, get two speakers and connect them to your laptop, get a plain board and write " Download Musics, Games, Bible, Quran,  & Flash Your Phone Here". Just watch how people will be waking you up in the morning with their phones. The business is always a moving train regardless of your location.
If you have less competitors in your location, you can be charging N2500 or more for phone flashing and then N500 for music, games and videos download.
3. Phone Accessories Business: You can start this business with just N20,000. Such as Pouches, Chargers, Memory cards, USB cables HDMI cables, earphones and more can be sourced from Alibaba, AliExpress, Deal Extreme etc.
People buy these accessories every day and always and the business will continue to thrive as long as phones exist. It's easy to get these items at AliExpress deliver to you within 15 business days. The more you buy the cheaper the price or simply get them from Lagos.
4. Fairly Used Cloths and Children Clothes: You can buy fairly used cloths and sell at a busy location, from research we made we discovered that you can make up to N17000,-N18000, you can make up to 50000-60000 naira in 2 weeks. location is the name of the game here.
5. Shawama/Barbecue Business:
This is another business you can start with small amount and be making some cool cash from daily, shawama is consumable daily. Some people like eating barbecue or shawama while drinking in bear parlor and also like buying for their family. The right place for this business is a front of bear parlor, or club. You can start shawama or barbecue business with as low as 20k.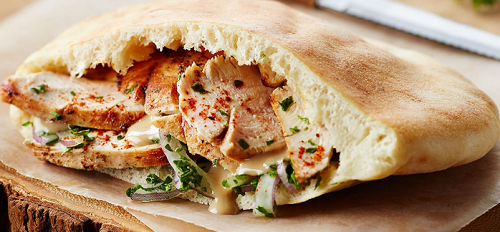 6. Mini Importation Business: it will interest you to know that we import almost everything we use in this country. There are so many items you can import and make your profit instantly.
All you need to do is go on Amazon, Alibaba  or Aliexpress search for a cheap item of $2 – $3 and import 10 – 20 pies. Items like earpeace, charger, grocesseries, Phone cases, wrist watche, mini smartphone speakers etc are good for mini importations.
You can easily sell this items on Jumia, Konga, Jiji or to even other retailers out there. If you play your game well, you can be outsourcing for companies.
7. CD/DVD Business
If you don't like Nigeria movies i am sure you like American movies, how about India, Chinese and Philippines movies nko? This is a money splitting business but some people thought there is nothing there.
Do you know how much those movies you buy for N150-N200 are been sold to the retailers? in case you don't know, their counting price is N70 each in Alaba market. Now those guys sell these movies for N150 – N200 to us, definitely making N80 – N100 from every sale.
Let's assume they were able to sell to 40 people daily, that is 100×40 = 4000 Naira. This is to say that guy you used to buy cd/dvd from is making N4000 Daily and N120,000 monthly.
Someone might be wondering how is it possible for him to sell 40 movies daily; Now let me explain to you how. Do you know that those movies have season 1 season 2 season 3 even season 4? one particular person buy from 1 to 6 if it up to because no one want to watch half movie, this means one person can spend up to N1000 buying from season 1 to season 4.
That same person might see another interesting movie and decide to include it. Now if the seller is in a very busy place he will have more than 20 customers daily and sell more than 50 cd's daily. Having a shop or just an open permanent space along a very busy road this business is good to go, your customers will always come to you for new interesting movies especially if you are kind to them.
This is a very lucrative business and it doesn't require a huge start up capital, with even 10,000 you can start this business.
Well, there are more but let me draw the curtain here. These are businesses you can start with N10,000 – N50,000.