It appears premium subscribers on DStv are gradually leaving the platform. MultiChoice South Africa revealed in June that it had lost many DStv Premium subscribers during the past financial year due to increased competition from Netflix.
Accroding to why Mybroadband reported, DStv Premium subscribers across the pay-TV operator's markets in Africa have been declining for the past three years.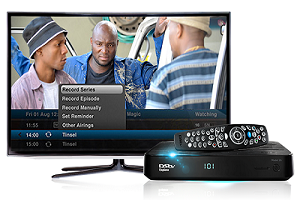 Naspers' annual results for the year ended 31 March 2018 showed that DStv lost 41,000 Premium subscribers.
2016/2017, they lost 135,000 DStv Premium subscribers.
Between April 2015  – March 2016 they lost 255,000 premium subscribers.
However, Its overall subscriber base continues to grow, but most of this growth comes from lower-end subscribers.
The graph below shows  DStv Premium subscriber numbers for the whole MultiChoice Group since 2012. And from 2015, Premium subscribers base began to drop.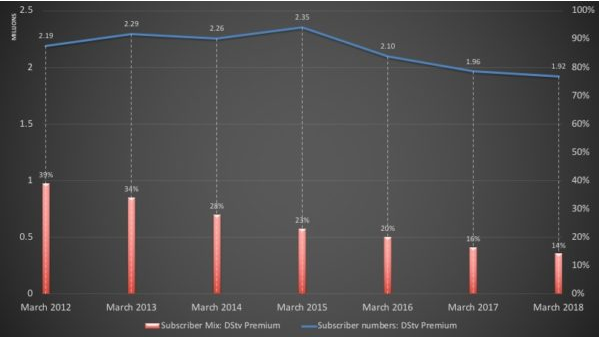 Beginning from 31st of October 2018, Channel 127 and 128 (Sony Entertainment TV and Sony Max) will be removed, and subscribers are not happy about it.