Let's look at what we have on the table this month regarding the cheapest data plans in October. Lately, we've been seeing lots of cheap data plans from various telcos and Glo users have witness improvement regarding the speed of the network.
Except in some locations where the network is still crawling but moving…
Ntel
Yes, ntel is still one of the cheapest grand master of data out there giving you value for your money. Users have been facing difficulties activating the ntel plans since the previous month, some have even abandon their sim but you can easily activate your ntel plan by following this guide here.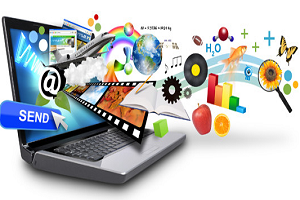 N1000 for N12GB is a good bargain.
Glo:
One thing I love about this network is that whenever you recharge, you get 200% of your airtime, which you can use to browse, call other networks and do otherwise depending on the packaging you are currently rocking…
You recharge N1000, you get extra N2000 = N3000. Use N1000 to subscribe for your data and rock the hell out of the remaining N2000.
Glo OgaSim:
Glo Ogasim gives you 125% bonus data whenever you recharge your line before your current plan expires. Guys are rocking it.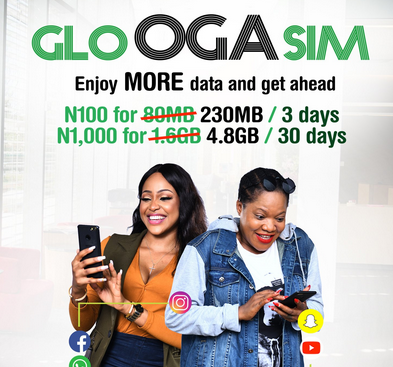 Take for instance, when you recharge with N1000, you get 4.8GB. N2500 gives you 14.4GB to last you for 30 days which you can always roll over.
Glo Jollific8
Gives you 5.2GB for N100 and 10.4GB for N200. It is now sim selective but working perfectly. See how you can activate it here.
Airtel NG
Airtel is offering subscribers 100% data bonus. This means that you can enjoy 100% data bonus for the next 3 months when you buy data bundle of N500 and above.
You'll get 1.5GB for N500 (instead of 750MB), 3GB for N1000 (instead of 1.5GB), 6GB for N1,500 (instead of 3GB), 7GB for N2,000 (instead of 3.5GB) etc.
How Can I Activate it?
SMS Get to 141.
Once done, you'll receive a success message and the Airtel 100% data bonus will be active on your line for the next 3 months.
Check your data balance by dialing *223# or *140#
Airtel 12GB for N900
It's a simple trick, that works for those who knows how its done. Just follow this guide here.
For Night Crawlers:
Do you have heavy file to download? Then I'll suggest you make use of Airtel Night plan because it's currently the cheapest plan.
To Activate Airtel Night Plan
This plan is exclusively for SmartTRYBE users on Airtel, it means you must migrate to Airtel SmartTRYBE before you can enjoy the offer, dial *312# then reply with 1
To Subscribe to Airtel 1.5GB for N200, 500MB for N25 and 1GB for N500
» Simply dial *312#
» For 500MB which cost N25 and 1.5GB for N200, reply with 3 – Night Plan from 12am – 5am.
Dial *140# to check your balance.
MTN:
MTN has been browsing free of charge for a while now and I'm aware some of you are using it. Http injector, spark vpn and KPN tunnel Rev software, tweakware vpn etc. For those who don't know and wish to know how to configure it, please join this whatsapp group and request for the settings. Group members will send it to you.
MTN mPulse: is still rocking and you get 1.2GB for N150. It powers all your applications. Please check this post for guide.
Airtime Giveaway
Ghostwriter, Carzola, David Jendo, Romeo Aje, Razzi, Coin Coin, BestBoss, ViVi, Alfabest and Ike Chinedu. Inbox your number.