WhatsApp is adding a new updated privacy policy to WhatsApp for iOS, and it allows users to have more control over who can see when they last appear online.
The latest WhatsApp Beta for iOS lets you exclude specific contacts from seeing your "Last Seen" time and date according to report.
"Last Seen" presents a time and date in a user's status bar, showing when they previously accessed the app.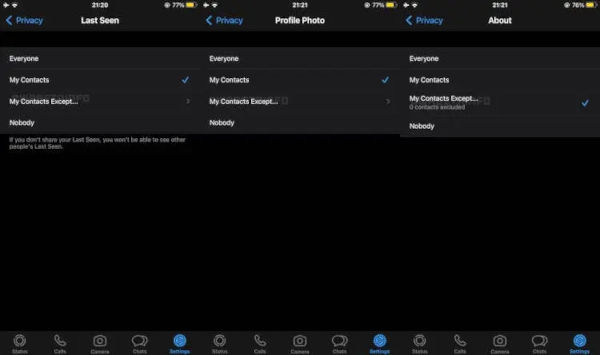 WhatsApp for iOS Beta version 22.9.0.70 adds "My Contacts Except" to the current "Everyone", "My Contacts", and "Nobody" options.
What this means is that you'll still be able to let most of your contacts or other WhatsApp users see when you were last on the app but exclude a subset of users you would prefer not to have that information.
Once you add a contact to this list, you will no longer see the "Last Seen" information of the contacts you chose to exclude.
It should also be noted that the new option won't stop WhatsApp from showing you are online if the contact you hope to avoid happens to be using the app at the same time as you.
The new settings are currently only available in the test version of the application, but it is likely that they will debut with one of the upcoming releases of the WhatsApp client.