A new version of Telegram is now available and its rolling out globally. The updates brings support for custom notification sounds, custom mute durations, a new auto-delete menu in profiles, replies in forwarded messages, and more!
But let us quickly look at the features in detail below.
Custom Notification Sounds
Telegram is getting a new option that lets you set up any sound as a custom notification alert. Settings > Notifications and Sounds gives you access to your sounds on all of your devices. You can personalize individual conversations or entire groups of chats by adding new tones and setting sounds.
Custom Mute Duration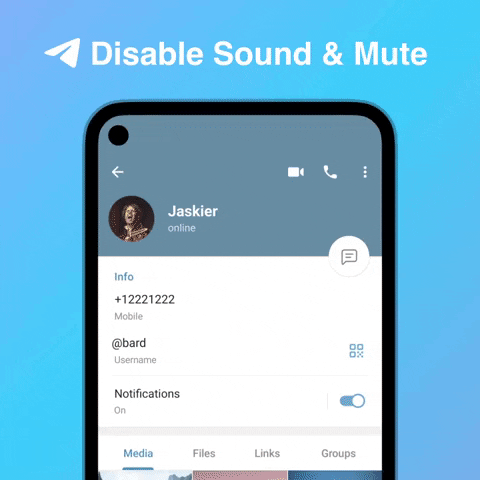 Currently, Telegram lets you mute notifications from specific chats for one hour, eight hours, or two days. The messenger also lets you completely disable notifications for any chat. However, the new update allows you to pause notifications for a known period of time, such as a midday nap or a long vacation.
To use the feature, tap the "Notifications' option on the chat info page on Android or tap the 'Mute' button on a chat's info page on iOS.
Auto Delete Menu in Profile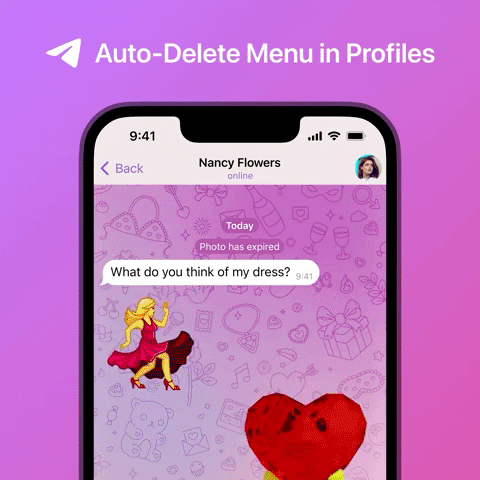 You can use this menu to set up an auto-delete timer for any chat, and its contents will be deleted after a predefined time period. The feature offers support for flexible timer settings, allowing you to auto-delete chats after an hour, a day, a week, a month, and more.
Reply in Forwarded Message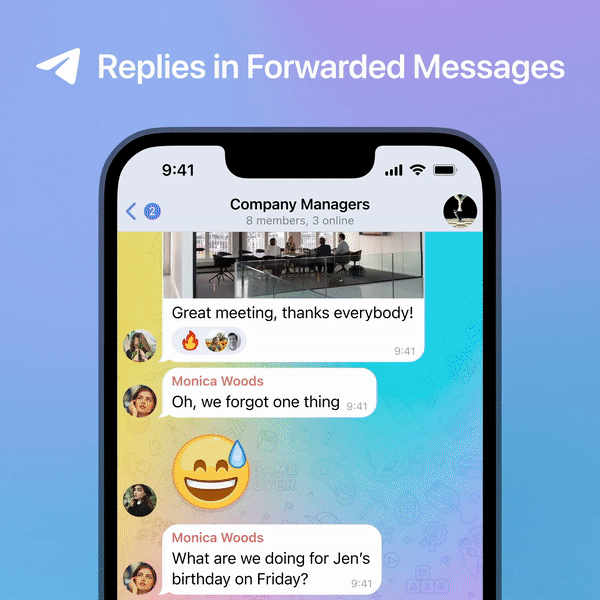 When forwarding texts to other chats, reply previews are now included, allowing everyone to see the entire context of the discussion. If you want to forward a message anonymously, you could also hide the sender's name or the media captions.
New Telegram Bot Development Tool
Telegram v8.7.0 also brings support for new tools that will let bot developers create "infinitely flexible interfaces"  for Telegram bots with JavaScript.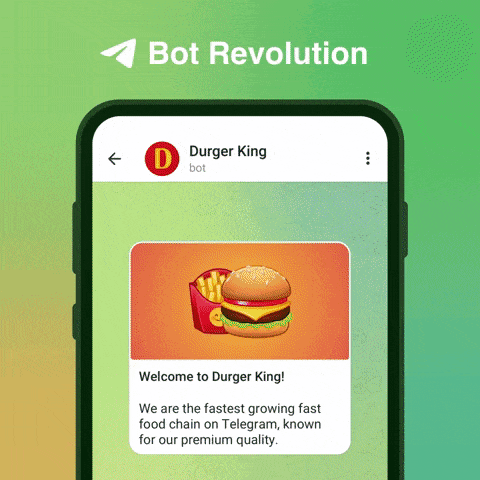 Thanks to this, developers will be able to create bots that can completely replace any website. The interfaces can also be programmed to match a user's theme.