WhatsApp is developing a new dark mode feature for its Android app and has started implementing the new interface in the latest beta version, according to the leak master WABetaInfo reports.
A beta update for the app released on 26 March and contained the first mentions of the feature. A more recent update now includes more information on the dark mode option.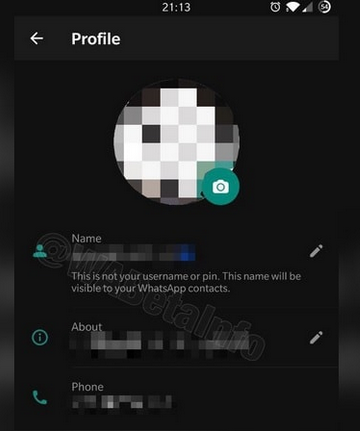 The latest update shows that WhatsApp is implementing an optional dark mode interface across its settings pages, as well as its Status Bar and Profile menus.
The feature has not been enabled as its still been worked on by WhatsApp. However, there is an optional update to see the number of times your messages has been forwarded as reported in the last update.
WhatsApp Forwarded Info
After being spotted as 'disabled by default' in the last beta update , the WhatsApp beta 2.19.87 update has finally enabled the 'Message forward info' feature. All users who received the beta update can now see the number of times a message has been forwarded.
However, this information is available only when you are the sender of a message that has been forwarded to multiple users. This can be checked by long-pressing the forwarded message and tapping on the information icon ('i' in a circle) at the top.
However, if you have received a forwarded message that has been sent to multiple users, you cannot check the number of times it has been forwarded. Additionally, the 'frequently forwarded' tag which was spotted recently for messages that have been forwarded more than four times is nowhere to be seen in the latest beta build.