WhatsApp is finally bringing the anticipated feature that will allow users to share Status updates to Facebook page or stories.
The feature has been in works, and now the company has enabled it for testing. WhatsApp beta testers will be able to share their status update on WhatsApp to Facebook story, or send it to another app like Instagram, Gmail, or Google Photos beginning from today. Once the test is complete, it will roll out to normal users.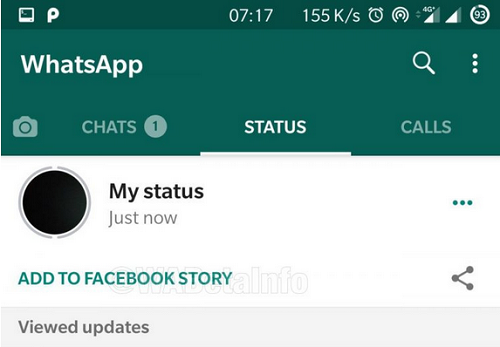 The app uses the data-sharing API that is used by several other apps as well, to share user Status as a Facebook Story.
To ensure privacy and safety, WhatsApp is not linking the two platforms but is only using the data-sharing API on Android and iOS, just like every other app does. "It's making use of the same iOS and Android data-sharing APIs as every other app; meaning data is transferred between the apps on-device.
Even if you share data to another Facebook-owned service like Instagram, WhatsApp says the two posts will be separate events in Facebook's systems, and they will not be linked."
Though this is not the automatic status share to other apps, but according to the company, its want user to decide if they want to share their status or not.
Update your WhatsApp beta to the latest and the feature will be live for use.
WhatsApp status is one of the most used features on WhatsApp—if you understand the power of Status updates, then you'll effectively utilize it to advertise your business. Currently have more than 500 Million active users.