This feature was first tipped in August by popular WhatsApp tipster Webetainfo, which would allow users to react to messages with an emoji (such as a thumbs-up), akin to Facebook, Discord, Slack, and other platforms.
The feature will be coming to the IM, and now more information is available about the feature… it will be available in both individual chats and group chats, and everyone will be able to see who reacted to a message since reactions are not anonymous.
Users can only react to a message once and there are six different emojis to choose from. So those hoping for a wide variety of reaction options or even custom reactions might be disappointed (although custom stickers are a welcome addition this week).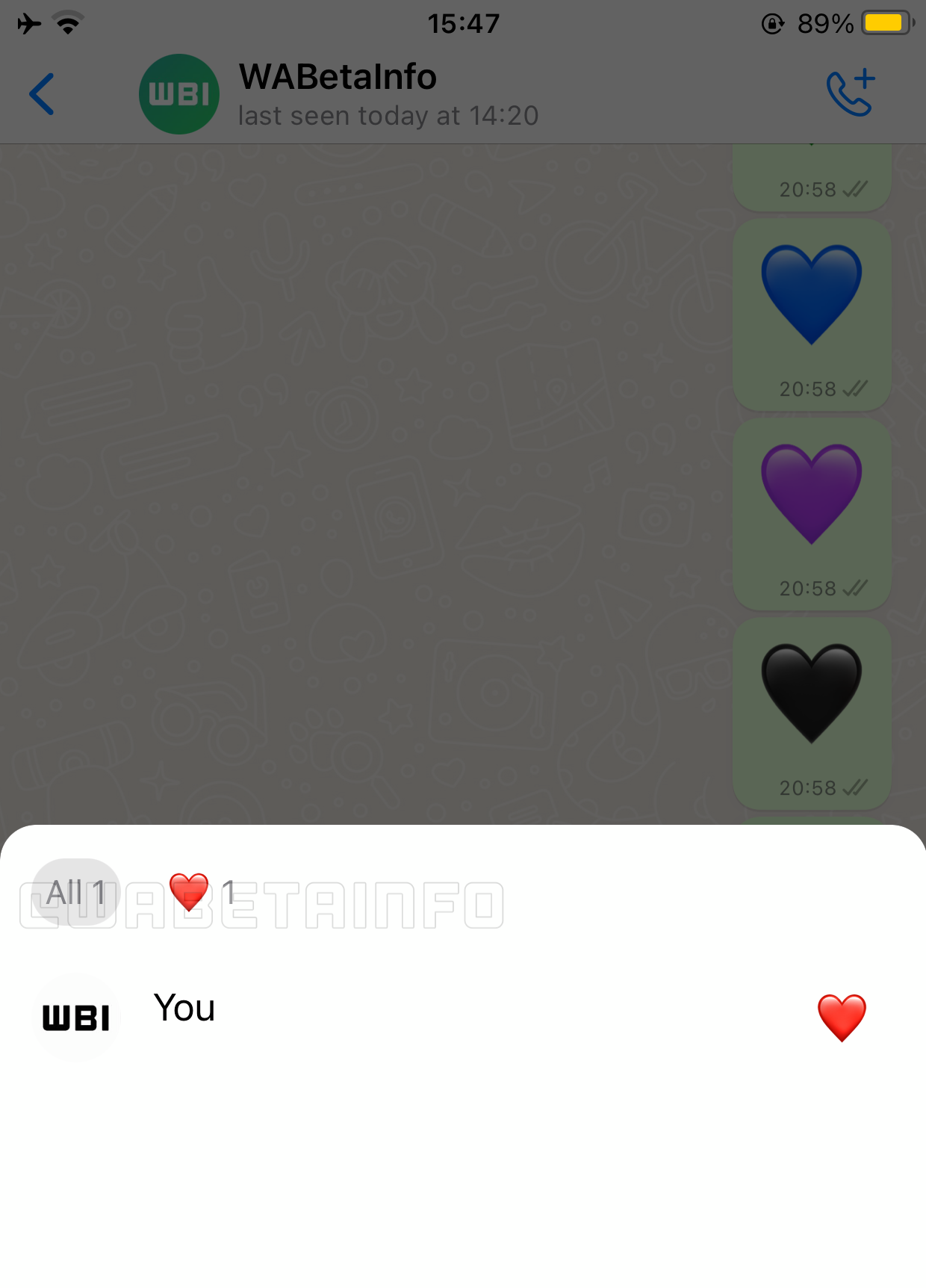 From the screenshot above, all reactions are listed in the first tab called "All", then WhatsApp groups who reacted to a message using a specific emoji, in a separate tab.
Message reactions features are under development and there isn't a known release date yet. We'll keep you updated about this upcoming feature.