Here is another update available on the popular chat messenger WhatsApp, dubbed Sticker Packs.
The new feature is available for android version 2.18.329 and iOS users. 12 Stickers packs are being rolled out, including Cuppy by Minseung Song, Salty by Alisa Kryzhanovska, and Komo by Sanat Rath.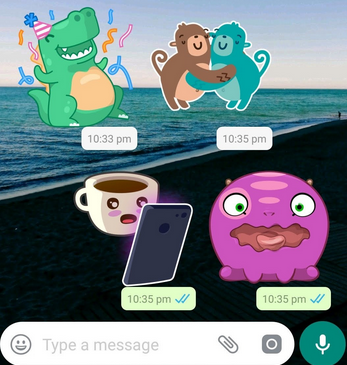 While the packs only include static Stickers, animated Stickers will be available in the near future.
Sticker category has also been added that allows you to search for a sticker from a specific category.
To send Stickers, you need to tap the Stickers button, located on the chat bar on IOS and on the keyboard on Android, and WhatsApp will present you the WhatsApp Store, where you can choose which Stickers Packs you want to download.
All Stickers Packs are free! When you receive a Sticker, you can quickly open the Stickers Pack where it's contained in selecting it: