We've seen lots of updates from the instant messenger WhatsApp, in the past week and the users of the app are still anticipating the roll out of the awaited features "Dark Mode".
However, few days ago, we hinted you about the upcoming features to be released by WhatsApp which is the 'Vacation' and 'Silent' mode still in works.
More updates are beginning to pop up and one of which is the Touch ID/Face ID features.
Touch ID/ Face ID Feature:
The Touch ID/ Face ID feature is a new feature still in works usable only if your device has Face ID or Touch ID support.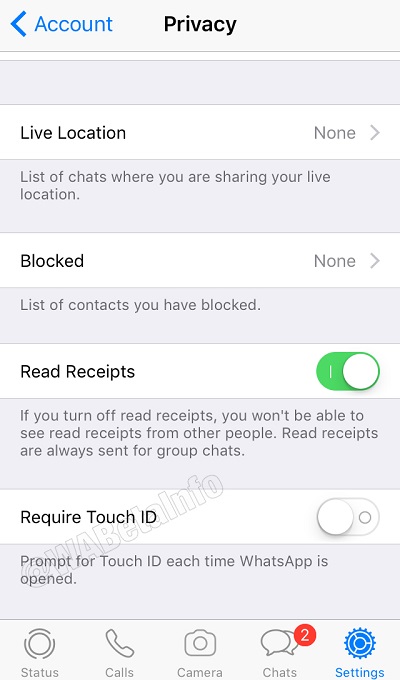 When this feature is enabled, every time you open your WhatsApp, Face ID or Touch I D authentication will be required. This is a new protection level added by WhatsApp. If you enter too many wrong attempts, WhatsApp will ask you to enter your Passcode.
Once the feature is available, you'll find it in your Privacy Settings>>Touch ID.
It appears this feature (Touch I D/ Face ID) is currently being develop for iPhone users, and we don't know if it will be made available for Android users in the future.
Let me guess… I think the Dark mode and Touch I D/ Face ID feature are being developed probably because they are worried that users might not be comfortable with the status ads hence might dump the app.
Source: WabetaInfo