WhatsApp has announced a new update rolling out globally that gives users the option to keep messages from disappearing in a thread on iOS and Android. The feature has been undergoing testing since last month, and now it is rolling out globally.
How it Works
The keep in Chat feature will let anyone in a disappearing message thread long press on a message to keep it. You can keep or unkeep the messages by clicking the bookmark icon. The messages that are marked are listed within the section "kept messages".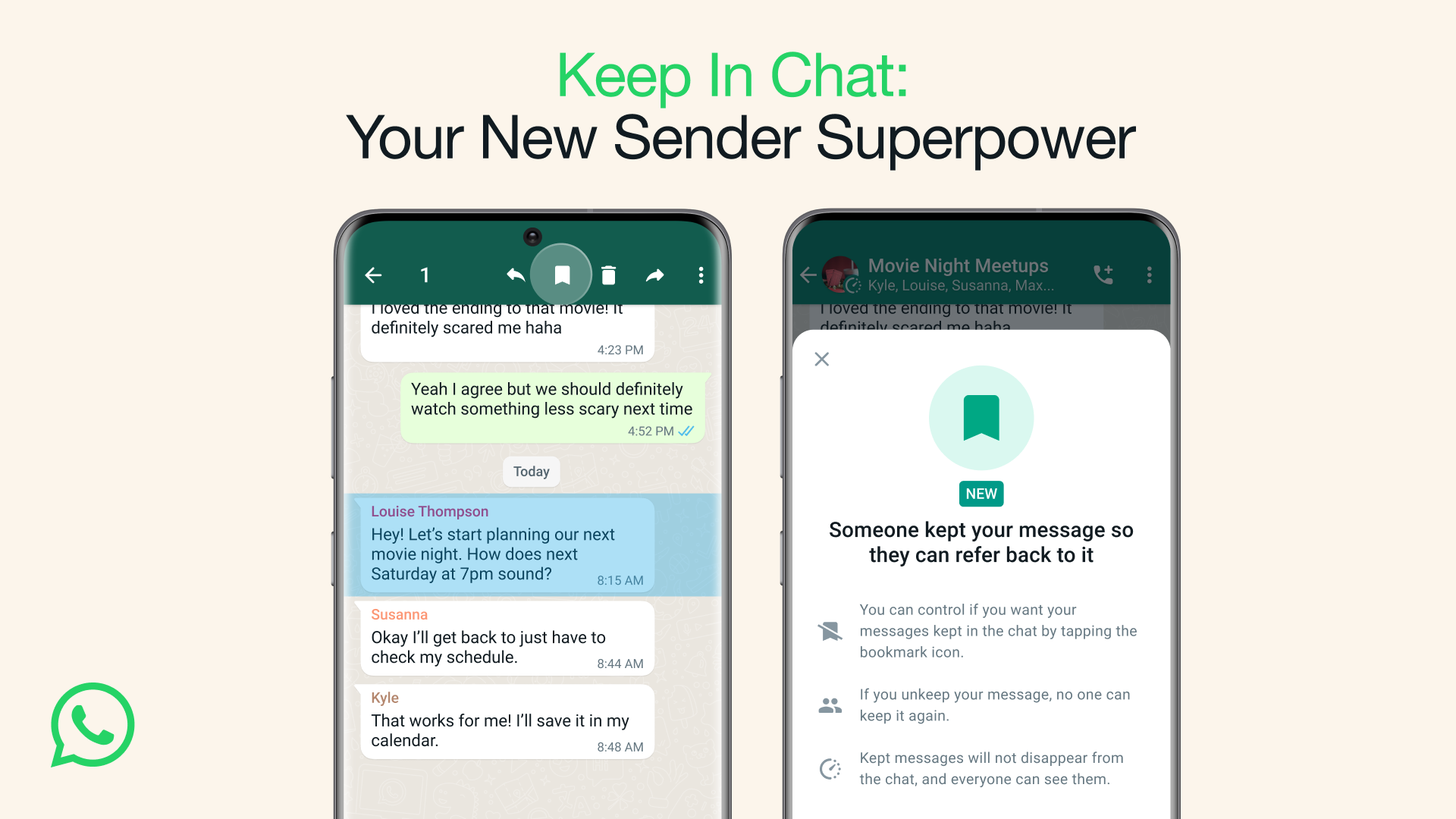 The sender will be notified when someone keeps a message, and the sender will have the ability to veto the decision. If you've decided your message can't be kept by others, your decision is final, no one else can keep it and the message will be deleted when the timer expires. This way you have the final say on how messages you send are protected.
WhatsApp offers approximately 30 days to unkeep a message from the time it was kept.