Some of these new updates are already available on Facebook messaging apps, and telegram but WhatsApp choose to add it anyway. We talked about it a few weeks back but it is now available on WhatsApp.
The company has finally added the ability to edit sent messages. You'll be able to edit messages up to 15 minutes after they're sent. It will only show 'edited' for the messages that are edited, and the recipient won't see the old message.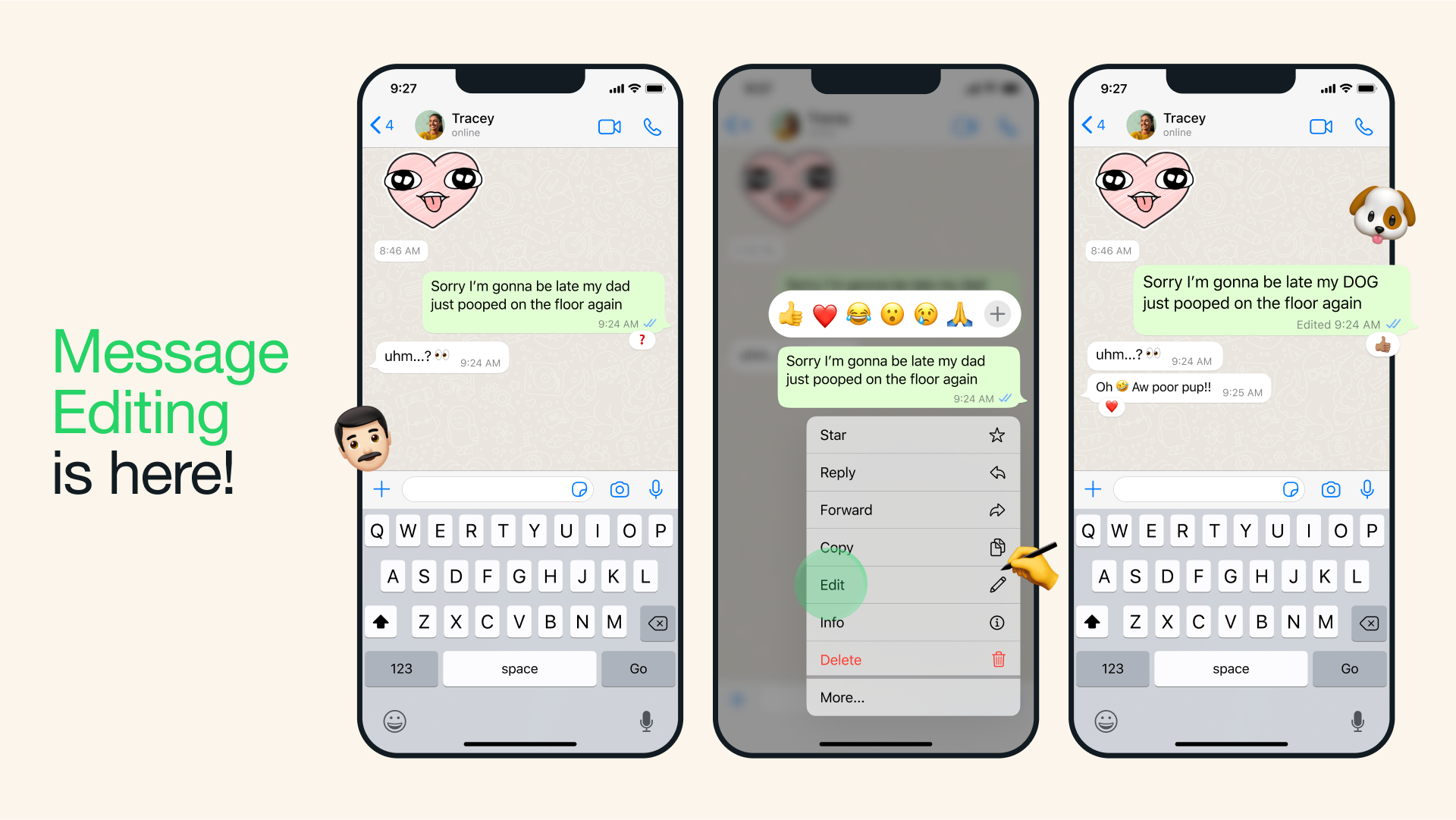 WhatsApp also said that editing a message won't send a new chat notification to people in your chat. The option is only available for messages and doesn't let you edit photos, videos, or other types of media or captions.
How to Edit a Message on WhatsApp
Long press the message you want to edit, then tap More options on Android / just tap Edit after long press on iPhone / Hover over the message you want to edit, then click Menu > Edit message on Web or desktop
Select Edit and update your message.
When you're finished, tap the check mark to update your message.
As with all personal messages, media, and calls, your messages and the edits you make are protected by end-to-end encryption.
This feature has started rolling out to users globally and will be available to everyone in the coming weeks. Update your WhatsApp and let's know in the comment if you have the feature.