There is only one day that can be black Friday in 365 days we have in a year… it's going to be black because that  day,  lots of items, gadgets and wearable's  will be sold away at a highly discounted prices.
I'm guessing you are already tired of your smartphone that repels update, crashes all the time and can't even download a small WhatsApp doc. wait…keep your money till Black Friday… It's so close.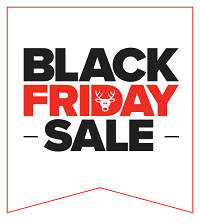 Black Friday is a unique day in which most businesses record the highest sales and profit ever. Not only that, but goods are extremely cheaper compare to normal day.
You can actually get a laptop of N130,000 for just N59,000, or get a high end smartphone that cost N140,000 for N79,000…It's too good to be real but one of the best time of the year to get your desired stuff online or anywhere else is on Black Friday.
Cross check your gadgets, home appliances and devices because it's high time you get
a replacement for them.
If you are using a 2GB RAM smartphone, it's time to move to 4GB Ram; if you are using a 32-inch HD TV, it's to upgrade to 43-inch TV. By all means, make sure you are prepared to get something on Black Friday because it's just once in a year.
Most of the new devices being launched recently will be so discounted come black Friday.
When is Black Friday?
Beginning from the month of November, most online store will communicate their dates, and I'll definitely pass it across to you but keep November 23rd 2018 in your dictionary.
Whether you want to shop on foreign sites like Amazon, AliExpress, Gearbest, best buy or sites like Jumia or Konga, insurance covers you.
By the way, what will you be getting on Black Friday?