WhatsApp has submitted a new update for the beta version of its Android application, providing more information on its upcoming authentication feature.
The authentication feature is still under development, but once launched it will allow users to lock WhatsApp behind fingerprint authentication.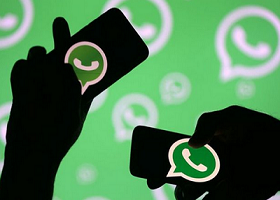 However, a side effect of enabling this feature is that users will no longer be able to take screenshots of their conversations.
Users can set WhatsApp to automatically lock after a period of time, and while the app is locked users will still be able to reply to messages from notifications and answer calls.
Other new features being tested in the update include an improved UI for WhatsApp Doodle, which is reportedly currently available to all beta users.