This months, I'm going to make alot of things easier for you so long you are ready to get a long with patience. Having a PC this days is no longer for the pocket weighty guys but for every one who truly appreciate the value of internet.
What makes you an IT guru is not the computer school you went to but the knowledge of the relevant software needed at a particular time makes you an IT guru.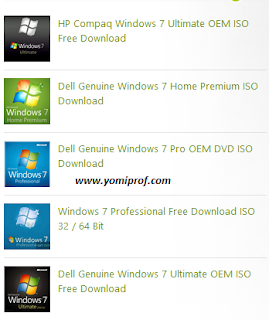 I want to show you how to download any software for free on your PC. Don't buy it, just download all for free.
Where Can I Download Any PC Software for free?
GetintoPc gives you everything you need all for free. Your own job is to think the software and they'll deliver it to you. Both premium and all kind of PC software.
They provide direct download link to your choice of PC software and your download will begin.


Where Can I Access them?
Go to www.getintopc.com and search for your desired PC software.
When next you are looking for where to download any PC software, don't forget getintopc or else you'll be ban from using the internet.