Microsoft has launched a new application for Windows 10 called windows file recovery, which allows users to recover accidentally deleted files.
According to Microsoft, the app is specifically designed to search drive data for deleted photos, documents, videos, and several other files.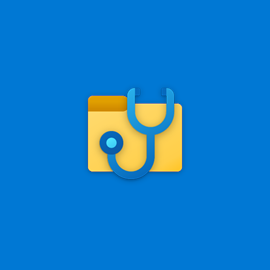 Maybe you accidentally deleted an important file, or you wiped clean your hard drive, or perhaps you are unsure of what to do with corrupted data – Windows File Recovery can help recover your data.
"For photos, documents, videos, and more, Windows File Recovery supports many file types to help ensure that your data is not permanently lost."
The good thing about the newly launched recovery app is that it also supports recovering deleted files from external storage devices like microSD cards, Flash drives, or Hard drives.
Support for drives that use different file systems to NTFS is enabled through the app's Signature mode.
"Recovering from a camera or SD card? Try Signature mode, which expands beyond NTFS recovery and caters to your storage device needs," Microsoft said.
"Let this app be your first choice for helping to find what you need from your hard drive, SSD, USB drive, or memory cards."
On its file recovery support page, Microsoft notes that if you want to increase your chances of recovering a file, you should minimize or avoid using your computer.
"In the Windows file system, the space used by a deleted file is marked as free space, which means the file data can still exist and be recovered," Microsoft said.
I currently make use of EaseUS Data Recovery, which has been helping me recover deleted files… but with this now available on Windows 10, then you don't have to lose any more files mistakenly deleted.
Where Can I Download it?
The app is named Windows File Recovery, and it is available to download from the Microsoft Store.