Just like we hinted you over the weekend that N-Power portal is open and application is currently ongoing – Some of you have applied, while some of you are still finding it difficult to apply.
Those of you who have succeeded in applying, but are currently having issues with receiving confirmation email from N-power management which may call for deep concern.  And those of you who have applied before the portal was officially open at 11:45 pm on 26 of June, your application remains invalid.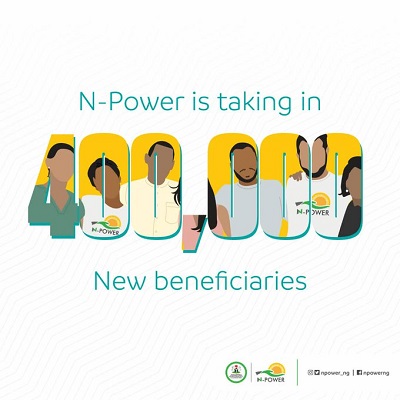 Not just that but there had also been complaints from applicants of wrong registration. Initially, during your application process from N-Power portal, some fields were not editable and some fellow was able to find a way around it. As at the time of writing, the uneditable email field has been corrected.
But the scheme had taken to its official Twitter page, urging those who applied before 11:45 pm to reapply.
According to them, applications before 11:45 is invalid.
Reacting to the delays in confirmation emails, N-Power management asked applicants to check their spam folders for the emails and be vigilant.
The post reads: "Reapply if you applied before 11.45 pm.
Don't forget to check your SPAM folder for the confirmation email. No one is asleep. The emails will come.
"Kindly disregard rumors of slots being allocated. Apply. Get your friends and families to apply.
"Once the selection is made, ask the beneficiaries who they knew before they were selected."
As at the time of writing, over 1 million Nigerians have applied for the N-Power scheme. Let us know in the comment if you are still having a problem applying for the N-Power programme.