It's the weekend, and I'm sure you are going to be using lots of data for downloads today, either to see movies, stream songs, or watch live football.
I want to present you with the best data offer for a lesser price enough for you to download this weekend. Like I always say you don't need to use your normal data to make large downloads, you can simply do a mini subscription to download your heavy files.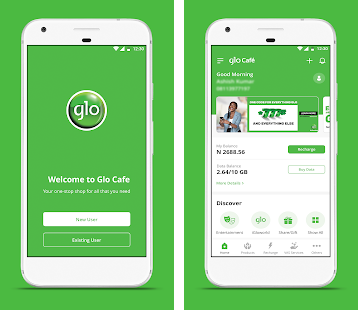 Glo YouTube data offer gives you 10GB for just N1000 or 5GB for just N500. You can use it to download, stream, or even watch your favorite movies. But there is a condition; the data is designed for only streaming on YouTube, but you always find your way around it with the use of a VPN.
I tried it, and it worked perfectly, fast in my location, and the speed is just awesome.
With the use of a VPN, it allows you to use the data normally without any restrictions.
Where to Begin:
An active Glo Sim with at least N1,000 or N500 in airtime.
The Glo Mobile App also referred to as Glo Café || Download here.
Launch the Glo Cafe Nigeria application.
Please take note that you must sign up using your phone number and email address if you're using the Glo Cafe app for the first time.
You don't need to worry about taking too long to register; just make sure you have access to your phone number so you can enter the OTP you will get through SMS.
On the homepage of the Glo Cafe Nigeria application, click "Buy Data"
 tap "Social Bundles" at this point.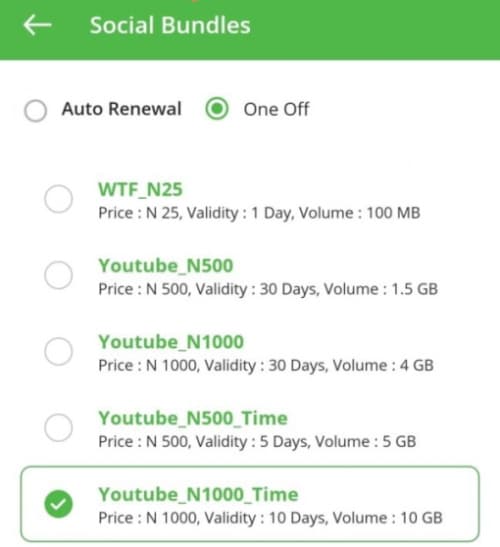 Select "One Off" when selecting your YouTube N1000 for 10GB to prevent the bundle from automatically renewing after it expires.
Where to Download VPN
You can either make use of Thunder VPN or Potato VPN. Download thunder VPN from the Google play store or Potato VPN.
Connect it with your newly subscribed Glo YouTube data plan and you are good to go. 
Note:
The 10GB YouTube Data bundle is valid for 10 days, whereas the 5GB plan is only valid for 5 days. But I discovered that after 5 days of subscription for the 10GB plan, the data got wiped. Meaning the suppose 10 days is meant to expire in 5 days.
Let us know in the comment if you have tried this, and what is your experience so far with it.