Telecommunications firm, Airtel is set to roll out its Fifth-Generation (5G) network services between now and next week.
With the planned launch, more Nigerians will soon have access to 5G services in the country.The telecoms operator promises its subscribers speeds up to 100 times faster than 4G, ultra-low latency and increased network capacity.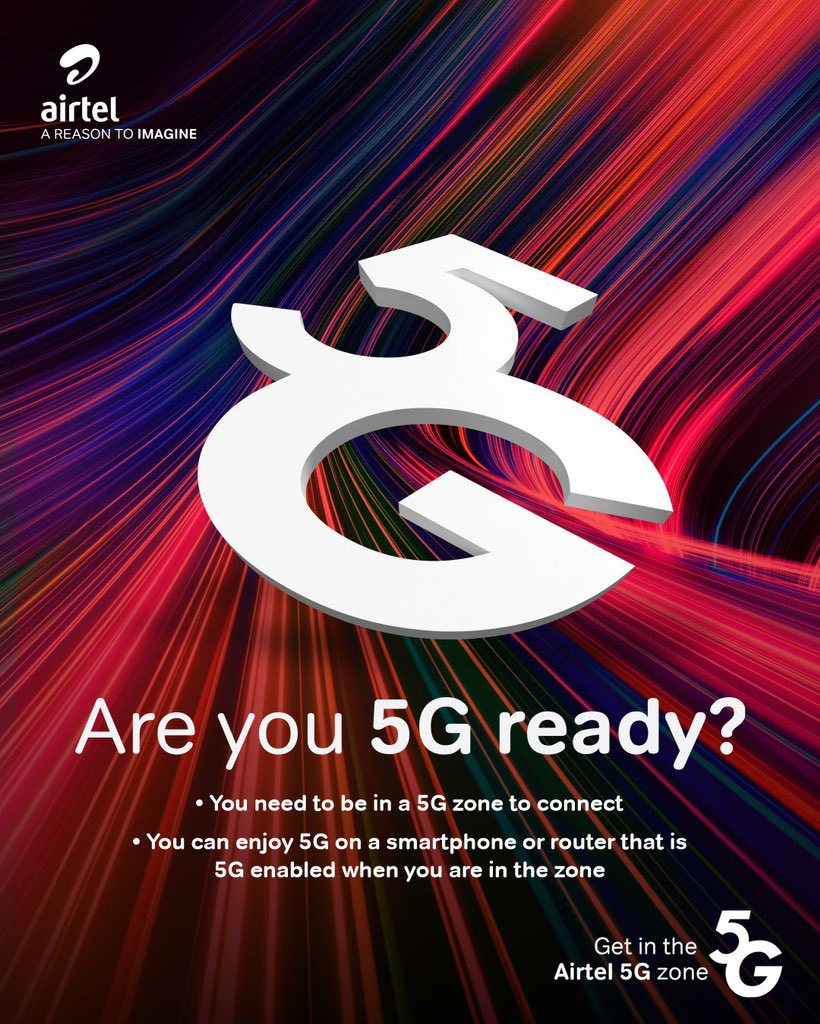 The announcement comes six months after it purchased 100MHz of spectrum in the 3500MHz band and 2x5MHz of 2600MHz spectrum from the Nigerian Communications Commission (NCC) for $316.7 million.
Airtel, which has 60 million subscribers in Nigeria and 27 per cent market penetration as of April, said it would use the purchase to improve the quality of its 4G network and launch 5G. Furthermore, in May, Airtel Nigeria renewed its 3G license, which will now expire in 2032.
In a tweet, the telco told its subscribers that 5G was almost ready for them.The tweet @AirtelNigeria, reads: "Airtel 5G is almost ready for you, are you ready for it?"
Already, the telecommunications firm will be briefing the media on Monday, June 19, in Lagos, on how its 5G rollout plan would pan out.
With Airtel Nigeria's planned 5G rollout, it joins MTN Nigeria, which launched its 5G services in August 2022 and has expanded the network to about 13 cities and activated over 700 sites.
No word yet on the state's where the rollout will commence, but we'll update you once it's announced.