As of December last year 2019, it was recorded that 9mobile has lost more than 8 million subscribers within 3 years. April 2016 was the last time 9Mobile was at the peak of its power recording 17,194,118 subscribers, almost 2 million (1,951,262) increase from the previous month.
Since then, 9Mobile has seen an unbreakable run of subscribers exiting its platform. Right now, the telecom company has lost 9,734,118 subscribers cumulatively for the period under review.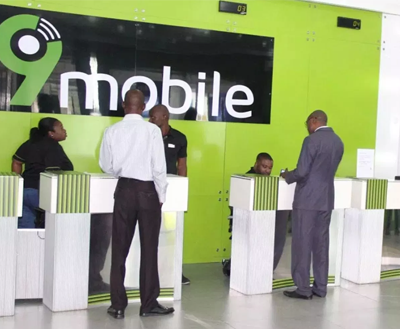 Meanwhile, the mobile network operators (MNOs) in April, activated about 2.5 million new telephone lines, though 1.7 million lower than what was activated in March.
According to the latest subscription statistics, the April edition, released by the Nigerian Communications Commission (NCC), the country had a total of 138.7 million Internet users in April, as against 136 million in March.
Further analysis showed that Globacom gained the highest number of new subscribers in April, adding 2.07 million new Internet users to its network to reach 35.94 million subscribers as against 33.87 million users in March.
MTN grew its Internet users by 698,593 new, which summed up to 57.98 million Internet subscribers in the month under review, as against 57.28 million in March.
Airtel gained 41,791 new Internet subscribers during the lockdown to reach 36.87 million users from 36.83 million Internet subscribers in March.
The data indicated that 9mobile continued its losing trend with a loss of 302,125 Internet users in April down to 7.46 million subscribers in April as against 7.76 million users in May.
Largely, MTN remains the largest operator with 74.6 million subscribers with 39 percent penetration; Globacom is second with 27.2 percent penetration, and 51.8 million users.
Airtel, which at the weekend celebrated 10 years of operation with the brand in Nigeria, has 51.3 million users and controls 26.9 percent market share.
Where did 9mobile go wrong? Subscribers are dumping their network every day and they appear not to be worried about it.
It should be noted that 9mobile has lost subscribers for three consecutive years. This implies that while the company keeps losing subscribers, other competing service providers are heightening strategies and jostling to add as many more users to their networks as possible.
What do you think?
Via | YomiProf