It is no longer news that your data with 30 days validity no longer lasts up to the supposed expiry date because of data depletion even without you doing anything. Some subscribers attributed the data depletion to their network providers.
Checks showed that complaints cut across all the mobile network operators, including MTN, Glo, Airtel, and 9mobile. It was also gathered that Internet Service Providers, including Spectranet, Smile, Tizeti are not left out. There were also complaints of unauthorized auto-renewal, call drops, illegal deductions, and poor quality of service.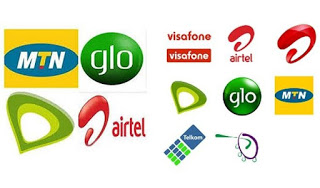 An MTN subscriber, Olusegun Adewole, complained of airtime depletion without making calls or receiving notifications from the service provider as to what the deductions were meant for.
Adewole explained:
"I recharge N2000 for 4.5G for 30 days, I discovered that within a week, it had depleted to 2G. Hardly do I Facebook or Tweet. Something needs to be done. It is not now that we spend money anyhow, there is no disposable income again."
On his part, a Glo customer, Ikechukwu Mbakwe, said although the network offered cheap data to customers, the quality of service has not made it possible for him to enjoy it.
"This is subtle corruption when you have to subscribe for data, your money is taken but you can't even use the data at all. This is so pathetic," he said.
A Spectranet subscriber, Nnenna Okolie, said though the service is great, "but what I cannot explain is the sudden depletion of data. Hardly do we get this before from the firm. But lately, it's like they have been infected with that syndrome."
Why Your Data Continue to Depletes
According to NCC, your data deplete because of the following reasons;
Your data is used whenever your phone connects to the Internet. The following activities are the most common uses that reduce your data: Sending and receiving emails; downloading and uploading files (pictures, documents, videos, among others.) – The larger the file, the more the data consumption; browsing the Internet – the more pictures, videos or graphics on the websites visited, the more data is used.
However, on our part, we have compiled lists of apps that consume your data anonymously and how to solve it here.
Even as data price continues to drop in this part of the world, the depletion continues to rise. Something is definitely wrong somewhere.