Samsung Korea has announced a new Good Lock module dubbed Dropship. The module, available as a beta version via the Galaxy Store, enables more seamless file sharing across Android, iOS, and the web.
Dropship, delivers a refreshing experience when it comes to the sharing of files across several devices. The app description says that the new Dropship app makes it easy to share files across multiple platforms, such as Android, iOS, and the web.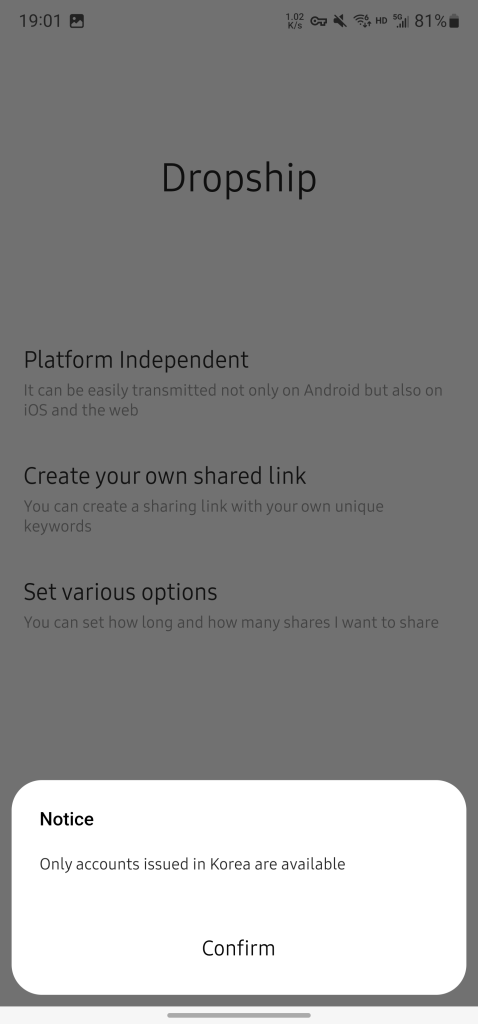 Dropship App – Key features include:
Platform-independent: It can be easily transmitted not only on Android, but also works on iOS and the web.
Create your own shared link: You can create a sharing link with your own unique keywords, and also instert your profile picture and message.
Set various options: You can set the validity period and time as you like.
There are a few limitations for Dropship though, starting with the One UI 5 requirement for now.
The module is currently restricted to Korea too, so you'll need to wait for Samsung to release it in more markets. Otherwise, you're also limited to 5GB of transfers per day. Sending files also requires a Samsung account, although you don't need an account to receive files.