This year, the largest smartphone brands—including household names like Samsung and Apple—have stagnated or lost momentum in global smartphone sales. However, a relatively obscure Chinese phone company, claiming almost the same number of phones sold as OPPO, jumped into the top 5 global corporations.
Transsion, the maker of Tecno, Itel, and Infinix phones, climbed from 6% global market share last year to 9% in 2023, a 50% jump, while its larger competitors lost ground. 
According to Canalys's report on third quarter 2023 sales, Samsung and Apple lead in total sales with 20% and 17% market shares, but both have dropped from  22% and 18%  in 2022.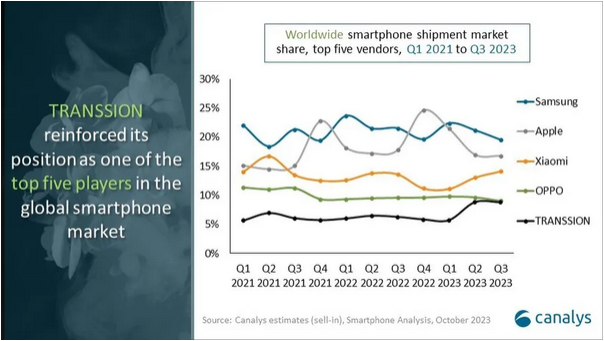 Xiaomi only catch up to last year's market share by "recovering" from the terrible first half of 2023. OPPO has fallen continuously over the past 2 years, while compatriot BBK Vivo has lost the top 5 she had for many years.
Overall, Canalys analysts said that smartphone sales were down just 1% compared to the third quarter of 2022, but compared to the decline in the smartphone market earlier this year, we are now seeing "its decline is slow down" thanks to "regional takeovers and new product upgrades in demand.
Transsion has differentiated itself from other Chinese phone manufacturers by establishing a large presence in Africa and tailoring its phones to suit users there, even though it was founded in 2006,
Transsion also sells phones in the Middle East and Latin America and recently established itself in India.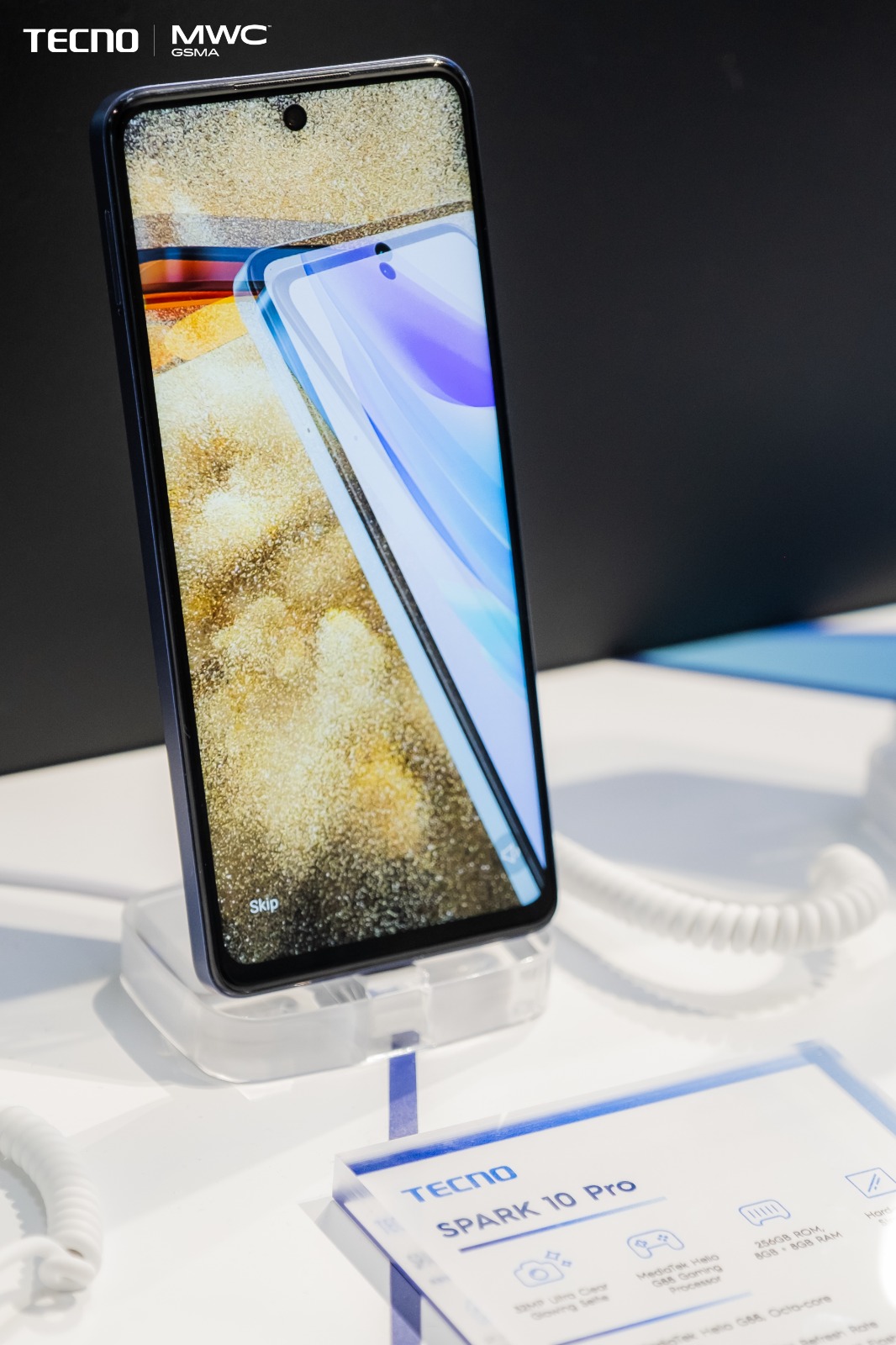 Its recent strategy has been to sell reliable phones at aggressively low prices, such as the Tecno PHANTOM V Flip and other's like Infinix GT 10 Pro etc. If Transsion Holding play their card well, they may maintain the top spot for a long period of time.
What do you think?