Popular chat messaging app, WhatsApp is rolling out voice chats, simplifying group communication by initiating group calls silently without interrupting everyone else. This feature is available to everyone after updating to the latest versions of WhatsApp for iOS and Android, and it's currently rolled out for large groups.
Voice Chat:
Voice chats brings a completely fresh experience to WhatsApp calling, simplifying connections for everyone at a later time. Anyone can join voice chats in their groups at any time and start speaking, without ringing everyone else in the group chat. If the voice chat remains empty for 60 minutes, it will be automatically ended, but anyone can still start a new voice chat at any time.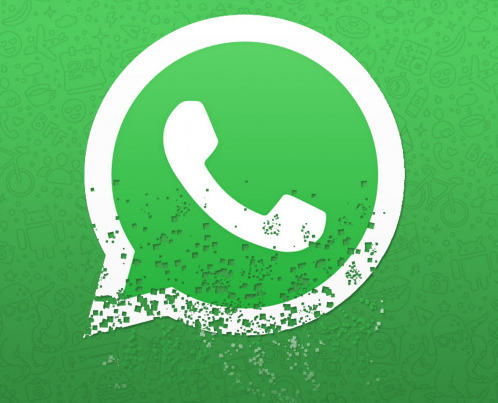 Group members can begin voice chat without ringing each member's phone in the group. Specifically, every group member will receive a silent push notification when a voice chat is initiated. Group members not in the outgoing voice chat can see who is active in the call from the chat header and the Calls tab, and it's possible to join and leave the call at any time.
It's important to note that voice chats are also protected by end-to-end encryption, ensuring that only those members involved in the call can listen to its content. This feature is available for those groups of 33 to 128 members, although WhatsApp has also experimented with this feature with small groups during the beta-testing phase. In addition, it is not currently available on linked devices.
Chat Lock – Secret Code
WhatsApp has also introduced a new security feature dubbed as "Chat Lock" to enhance users privacy during chat. And also "Secret Code" feature as also been introduced to locked chats.
This feature enables users to hide the entry point for opening locked chats, adding an extra layer of security.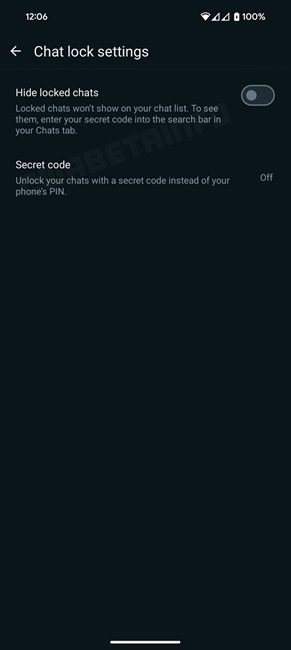 Secret Code – Locked Chats on WhatsApp
After updating to the latest WhatsApp beta for Android version 2.23.24.20, beta testers may notice a new settings section in their list of locked chats.
This section allows users to hide the entry point for accessing locked chats. Once a secret code is set up, the entry point won't be visible in the chat list. Instead, users can enter the secret code in the Chats tab's search bar to access locked chats.
In case users forget their secret code, some beta testers may also have access to a feature that lets them quickly clear the list of locked chats from their privacy settings.
You can update your app to the latest version to have some of the new features activated for you. Let us know what you think in the comment.