It is no longer news that fake news spread faster than the real fact… the juicer the fake news, the more it's likely to spread with just a simple tap on WhatsApp "Forward".
However, just as reported last week, that chat on the instant messenger app will now be limited to just one chat. The change only affects frequently forwarded messages on the app and will restrict sharing to one chat at a time.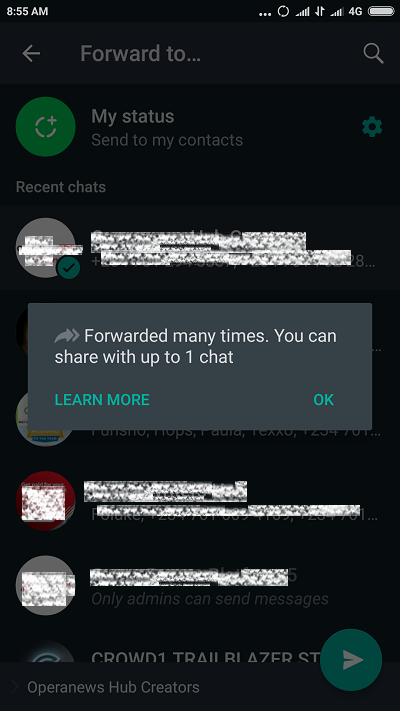 This move is meant to reduce the speed at which messages spread via the chat app. Messages that have been forwarded many times are labeled with double arrows.
The restriction is now live in WhatsApp, on both the stable (v2.20.108) and beta (v2.20.122) channels. As expected, this doesn't affect regular messages (still limited to five at a time), just frequently forwarded ones.
This may not completely eliminate the spread of fake information but will slow the limits at which its spread since users can still copy and paste the messages to their friends.
Update your WhatsApp to the latest on play stores and the new restriction feature will be active.
Via: Yomiprof