I guess by now you should have updated your WhatsApp to the latest, and the Community features announced earlier is now live. If you manage different groups, you can simply add them to a community.
The company is also working on voice status updates, WhatsApp chat, and a separate calls tab for desktop users.
Voice Status Update
The Voice status option allows you to exchange voice notes in status updates for the iOS beta. You'll be able to post a voice note of up to 30 seconds alongside text status updates.
Just like in a WhatsApp chat, the microphone icon will appear when you don't enter any text within this section; otherwise, it means you're going to send a text via a status update as usual.
Calls Tab
The WhatsApp beta for Windows is currently rolling out a call option within the app sidebar to some beta testers. The screenshot shows the Calls tab, where users can view a list of their call history on the desktop app and call details by opening the call card.
WhatsApp Chat
WhatsApp is developing an official WhatsApp conversation for desktop users. As shown in this screenshot, WhatsApp intends to offer a dedicated, verified chat where users can receive tips, see announcements, and learn about new features.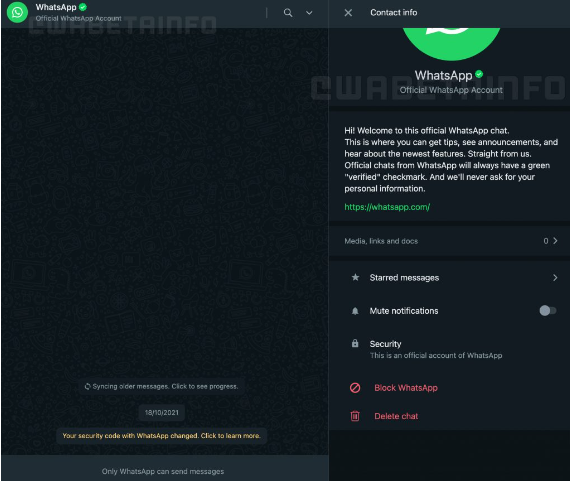 All the features listed above are currently under development, and will be rolled out in a future update.