We've posted this before, and this is just to remind you again that starting from February 1st, 2020, WhatsApp will no longer work on the below devices.
WhatsApp will no longer work on any iPhone running software older than iOS 8 will no longer be supported and neither will any Android device with version 2.3.7 installed.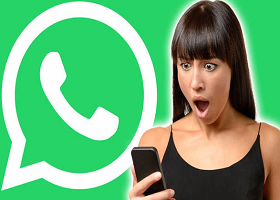 WhatsApp said in November 2019 that "Because we no longer actively develop for these operating systems, some features might stop functioning at any time,' the company said in a blog post announcing the cut-off dates."
To continue using WhatsApp on your device you need to upgrade your device to the latest OS.
How to upgrade your device on Android
Go to settings>> About phone or System or Software update depending on the type of Android you are using.
Then check for Update. If an update is available for your device, it will be upgraded to the latest version of Android. Just make sure you are not rooted before you upgrade your device.
For iOS devices,
Go to Settings
Click on general>>Software upgrade.
Click on "Download and Install"… Wait for the update to download and you are good to go.
What if I can't find an update for my Android or iPhone device?
In this case, you'll need to get yourself another phone at a cheaper price. Just let me know your budget and I'll recommend a device that fits.