Earlier in December 2019, we shared an article about the Zzapo Android offer which promised to give Nigerians affordable smartphones at the rate of N8000.
The offer looks too juicy to believe… Imagine a company promising you a 4GB RAM Android smartphone for that amount; It looks juicy but fishy. A lot of people dived into it and even ordered for two. The story is, from that time till now; no one has received their Zzapo Android phone.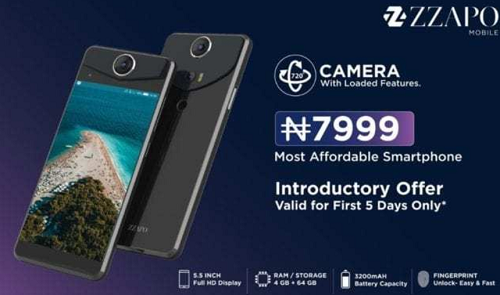 I checked their Social media handle and it was filled with different complaints and the update from the company was dated December 23rd, 2019 and it said;
Dear customers, we want to sincerely apologize for the delay in product delivery. And also wish to inform those who can no longer wait that they have the right to request a refund if by the end of the week their orders are not delivered.
But for those that wish to wait, please bear with us as we are working hard to ensure your order gets delivered soonest.
Thanks
Zzapo Team
The comments on their social media handle are not pleasing as some users are reporting getting the email below from ZZapo team that Paystack didn't deliver the buyer's payment to ZZapo.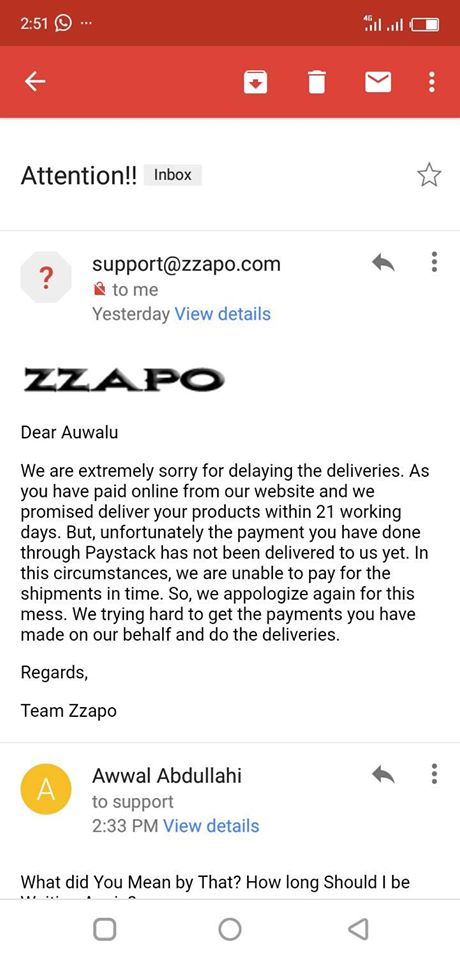 While some individuals who also ordered the cheap tempting smartphone claim to have gotten a refund. But no one has gotten the said smartphone at the time of writing this article.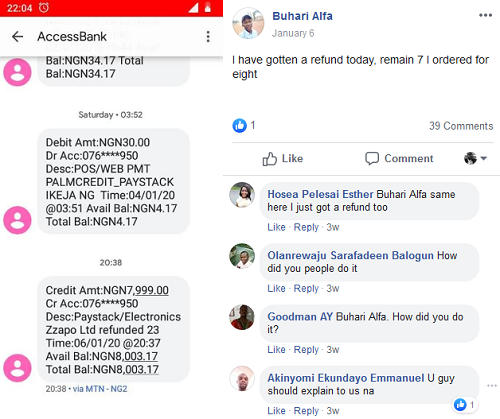 We want to know if you have gotten your Zzapo mobile or you got a refund.
As at the time of writing, OYi beeptool has not delivered any smartphone, and no refund has been made. It is scary to think that the so-called company collected people's money when they knew fully well that they are not ready to deliver the product.
Here was there reply to someone's questions two weeks ago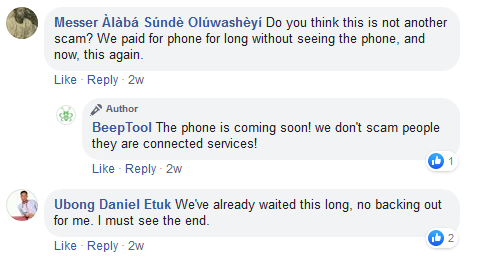 Dear Nigerians, when next you see an advert of juicy, cheap Android smartphone for sale coming from this part of the world, please run away from it.