First of all, let me begin by saying if you own an Airtel sim but you are not using Airtel TV then you are simply not loyal to your network.
After months of launching Airtel TV in Nigeria, it appears a lot of subscribers are now using it to while away time. I tried it; kind of like it but the drawback is a no-no for me.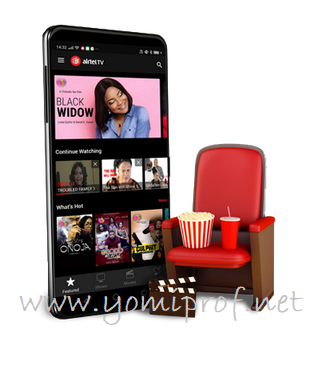 Where Can I Download it?
You can download it from this link here
First off,
>>You can only access the TV with Airtel Internet, either on your smartphone or Wi-Fi network. If you try to access it using other networks, it will bring out a popup notification to switch to the Airtel network.
>>Secondly, It doesn't support a VPN connection. It must be your local airtel network or else it won't work.
>>You must register with your Airtel line to get the TV working.
Local Movies
The platform contains some good African movies, music videos and the good part is that they are constantly been updated.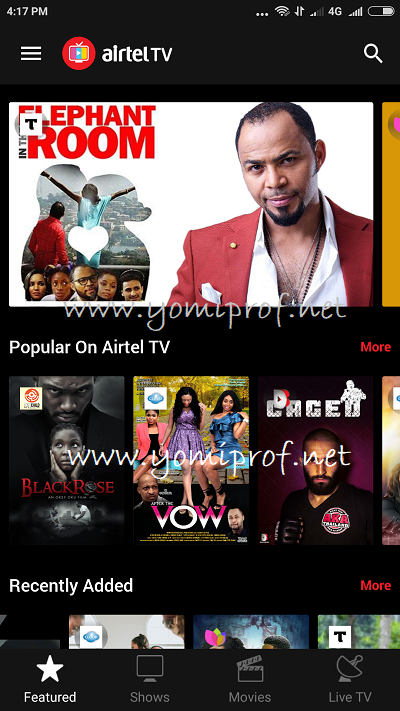 The platform also has some good old Hollywood movies like "Dear secret Santa", "Secretary" and some good others. If you are keen to watch TV series, you'll find it there. Think of the movie and Airtel TV will give it to you.
Live TV
You can also go live and watch what is happening around the world from BBC, Aljazeera, Trace Africa, Bloomberg TV and lots more.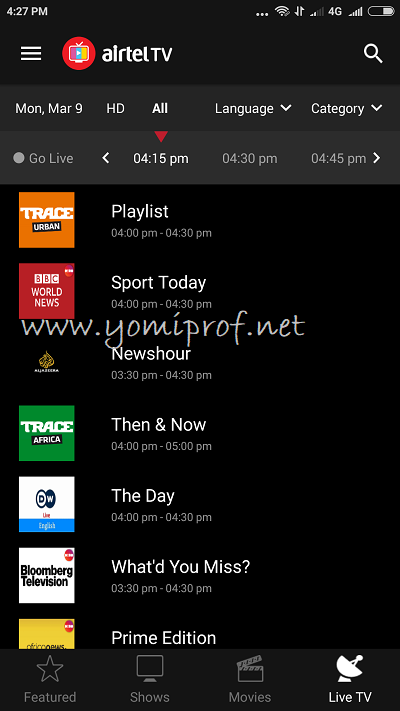 Just like they said, no subscription for any of the content available on the platform, what you'll only need is Airtel data and internet which is not too convenient for me because I use other network data.
If Airtel can work on allowing another network internet to have access to the TV app, it will make a lot of sense.
Let me know what you think if you are already using it.