We announced to you late in December 2019 about Airtel TV, Well it has now been made official by Airtel Nigeria. Guess what, Airtel TV has no subscription… It is free to stream.
On like other streaming platform like iroko, Netflix etc where you have to subscribe for a month to watch a particular movie, with Airtel, Subscription is free.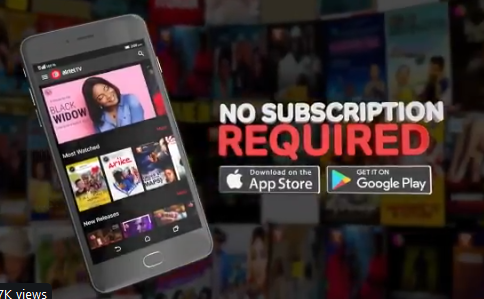 Airtel Nigeria isn't the first telco to launch a TV or music streaming app. In 2019, 9mobile introduced SuperTV app which allows customers to watch movies and shows in Nigeria. Also, MTN Nigeria launched MusicTime! — its music streaming platform — that allows users to enjoy local and international music.
AirtelTV app, which is subscription-free, promises to be a "one-stop platform" for music videos, live stations, and sports news.
The Airtel TV app is accessible to both iOS and Android users on the Airtel network as an Airtel number is required on signing up. Additionally, only registered users can have unlimited access to the app's content library.
Airtel has partnered with Trace Africa, Discover Digital, and other content providers to bring content to the platform.
Users on AirtelTV can watch movies — Nollywood and Bollywood — but can't download content from the platform. And with a stable Internet connection, users can choose to stream in low, high, auto, or medium quality.
On the app users can watch movies in languages which include Hausa, Swahili, Hindi, Yoruba, Igbo, and Shona; however, the movies in these languages are old.
How to Download Airtel TV
For iOS users, search Airtel-TV on iTunes
For Android users, search Airtel TV on Google Play Store
Now that Telecom providers are diving into digital space, it is time to consider the cost of data in streaming on these platforms. The cost of Internet subscription is still high in Nigeria as compared to some other African countries.
We need cheap data, cheap subscription in Nigeria.
Have you downloaded the app, let us know what you think about it in the comment