Google has announced it's launching an "experimental social video sharing app" called Tangi for short, 60-second tutorials and it will teach you everything.
YouTube has always been the Go-To platform for any form of the tutorial you are looking for over the years, but Google is about to change the narrative with this new app called Tangi.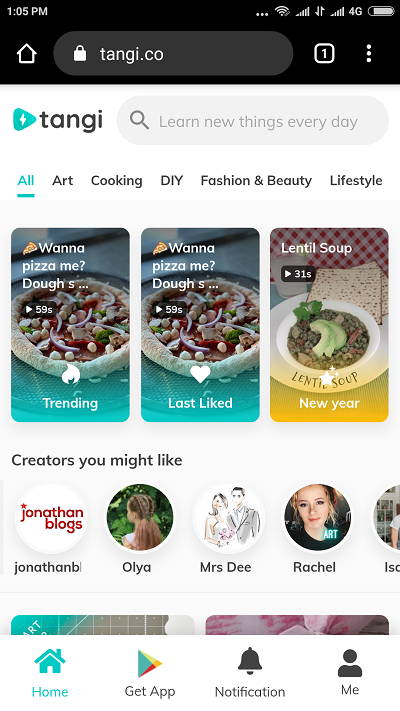 The name Tangi was derived from "the words TeAch aNd GIve and 'tangible' — things you can make." It is an experimental app borne out of its Area 120 lab, specifically meant for short videos. Just 60sec videos.
You can find tutorials on Art, Cooking, DIY, Fashion and Beauty, and Lifestyle categories. The technology category is not yet included in the app.
Where Can I download it?
The app is available on iOS here, while it's not yet available on Android but you can visit their site directly here.
We don't know why Google had to bypass its mobile platform for iOS platform which looks surprising.Thought they've done this before.
The app is still under experiment, and I'm sure that if the app doesn't meet Google's expectation, they'll short it down.
Do you think Tangi will survive alongside YouTube? Let us know what you think.