Popular chat messenger WhatsApp is rolling out the first update for April and it's expected to better your chatting experience. The updates include 'Forwarding limits', 'Camera redesign', and a new option for phone numbers, as well as Community Tab.
Forwarding Limits
WhatsApp is now enabling new restrictions when forwarding forwarded messages to other group chats on WhatsApp beta for Android and iOS. The new limitation prevents users to send forwarded messages to more than one group chat.
What this means is that it is no longer possible to forward forwarded messages to more than one group chat at a time and this is an additional way to limit spam and misinformation. The update is rolling out to beta testers already.
Camera Redesign
WhatsApp is rolling out a redesign for the camera app on the chat app which is already rolling out to beta testers.
Phone Numbers
WhatsApp is now releasing another new feature that lets you use some shortcuts when selecting phone numbers in chat bubbles. In the previous updates, when you interact with a phone number in a chat bubble, the application would take you straight to your default dialer app, but there is something different today.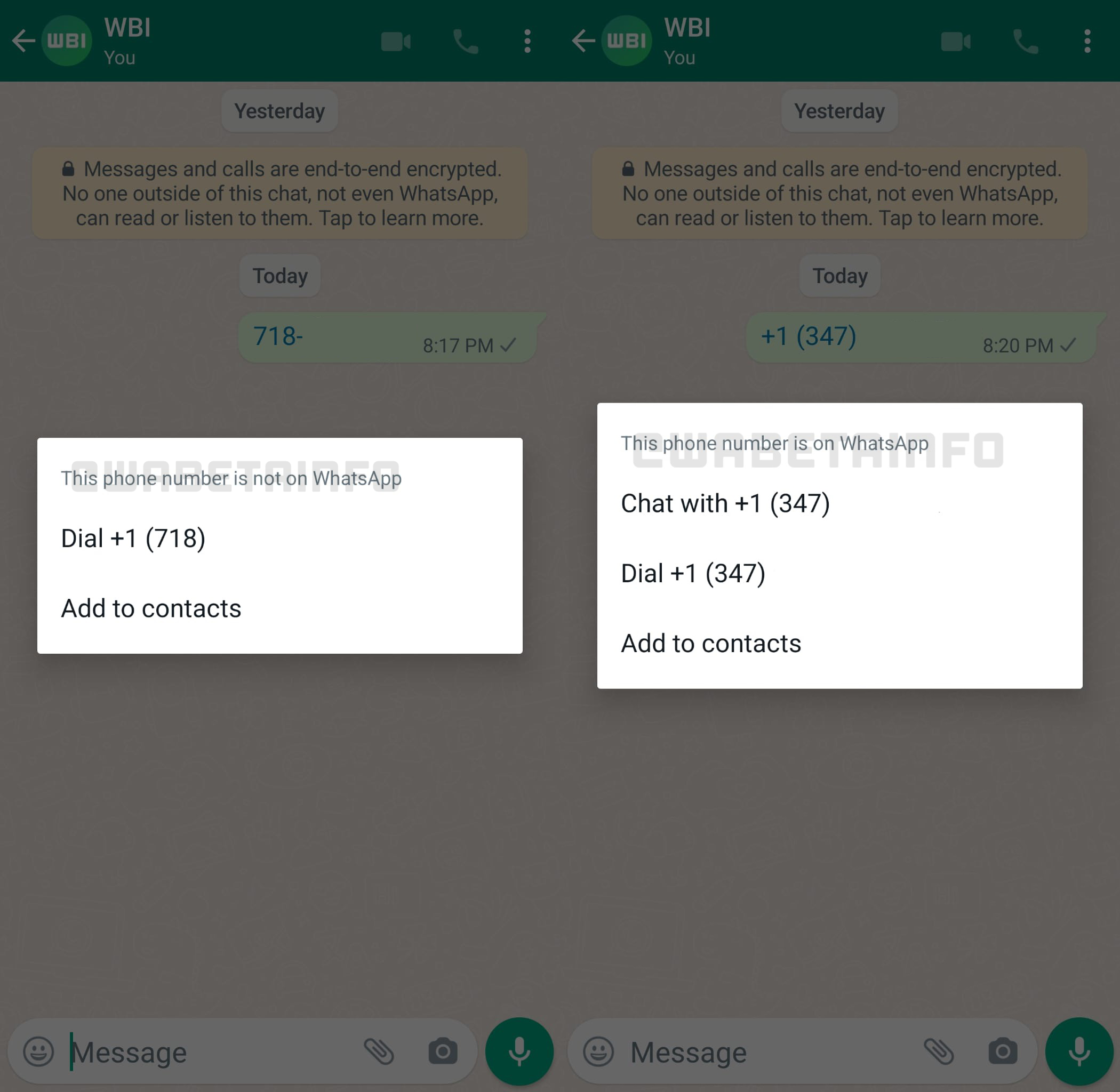 As you can see in this screenshot, we tapped a phone number in the chat bubble and a new menu shows up. In this case, WhatsApp checks if the phone number is available on WhatsApp,
if the phone number is on WhatsApp, you can immediately start a new chat thread with the contact.
WhatsApp Community Tab
We hinted you some times back that WhatsApp is working on adding a community tab to WhatsApp. Here is an update we extracted from the iOS app, it is coming to WhatsApp for Android soon.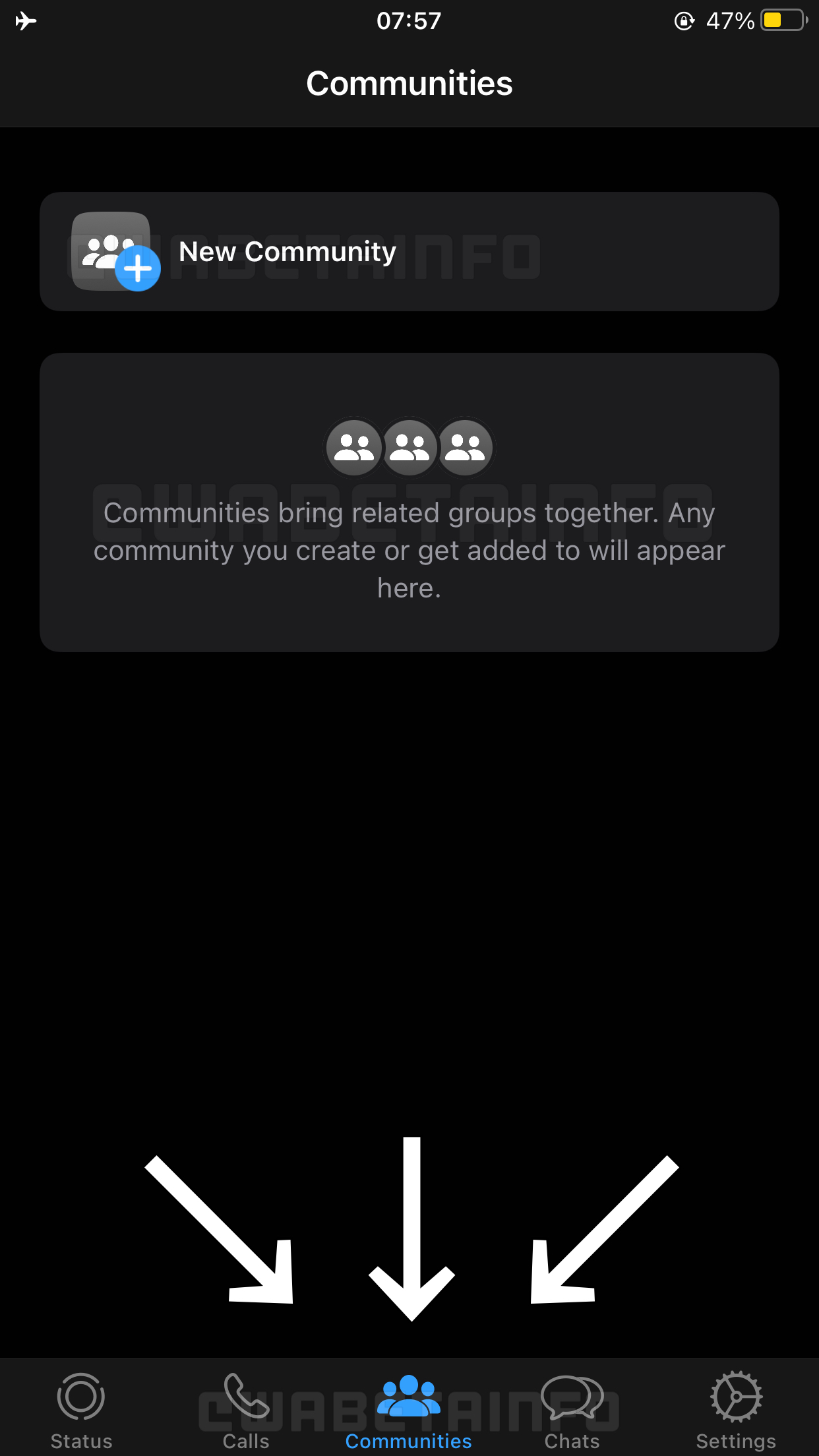 WhatsApp is working on bringing the communities tab into the iOS app, and it replaces the camera tab. A community brings related groups together, and all your communities or the ones you get added to will show up in this section.
It's probably soon to say what a community will offer, but we know that a community also lets us reach everyone at once by sending messages to all their members if we are a community admin.
The feature is still in development but expect it to roll out to Android and iOS users in the coming weeks.