Some couples of weeks back, we reported that WhatsApp was working on a new secretive community that looks like a new social element within WhatsApp's larger chat framework.
Well, Webatainfo has also confirmed it, and here is what WhatsApp new community feature will look like when released in the future update for android and ios users.
First of all, people will be able to create a Community chat. It's like a group chat at the moment, so nothing like a social network. It's still a private place between people protected by end-to-end encryption.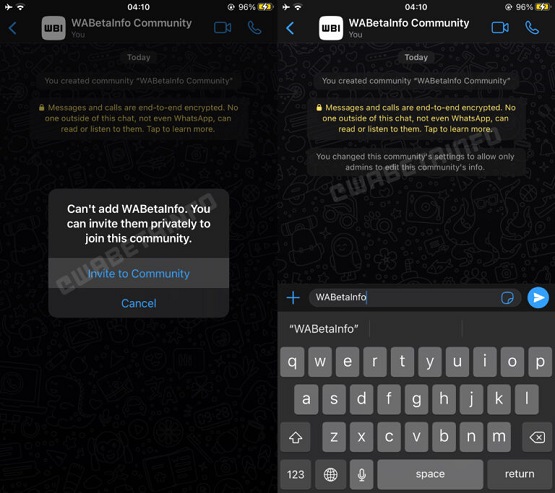 It will have a different layout for the community icon; yes, community icons are square with rounded edges to distinguish the community from a group chat. WhatsApp has wrongly enabled this layout — and immediately removed it— for all profile photo thumbnails and several users discovered this layout.
Admins can send messages in this group chat and they will be able to group some groups related to the community: for example, a degree course can be considered a community, and all its teaching classes are groups included in this community.
The community will offer some tools to admins to better manage all groups included in the community but, seen that this feature is under development, these advanced tools are still unknown at the present.
Admins can invite other people to join the community. Users can be manually added or they can join using a "Community Invite Link", if the admin has shared it privately or publicly.
When you join a community, it does not necessarily mean you can immediately send messages to all groups of the community, but further purposes will be discovered in the future.
To cut the long stories short, the community is still under development, and expect it first on WhatsApp for Android beta users, and iOS beta testers before rolling out to the general public.