WhatsApp is about to release the most anticipated features on the chat messenger which has been taunted for a while now.
Multiple device feature has been a feature that users have been expecting for a long time, and it appears there is a good news towards the development of the feature.
The multi-device feature will allow you to use your WhatsApp account on 4 different devices at the same time. The good news is that you won't need an internet connection on the main phone before you use WhatsApp on the other devices.
You can use WhatsApp on Desktop or other devices when your phone is off.
Here is The Latest Update About Multiple Device Feature
Some features about the multiple devices option are still not ready, but the most important ones are, for example, the possibility to sync the chat history, muting your chats, starring/delivering messages, etc…
 The next plan right now is to roll it out to beta testers on Android and other devices.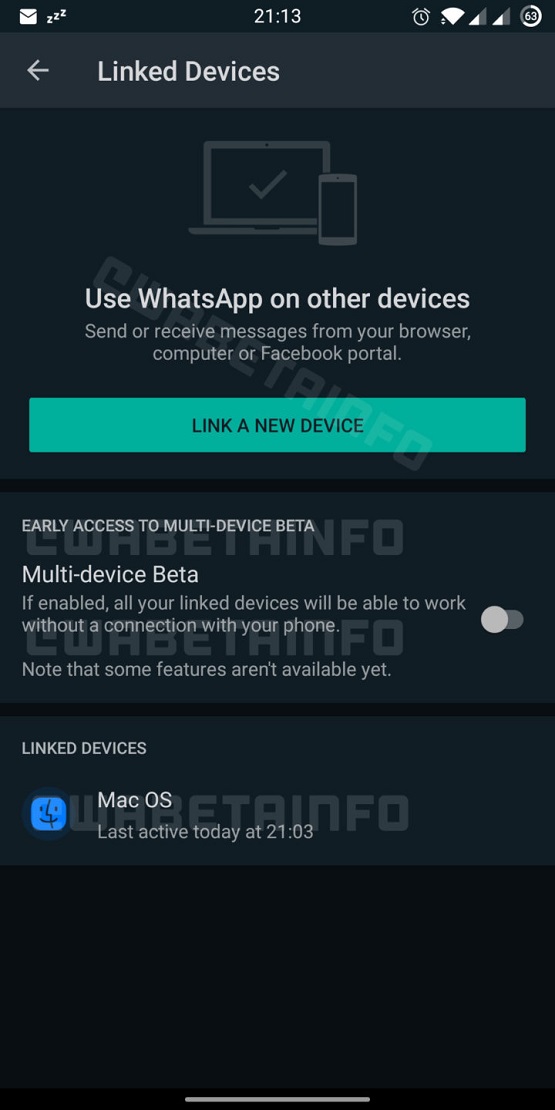 From the image that can be seen below, once you toggle on the "multiple device feature", it will automatically sync and any action taken from a device is automatically replicated on all your other devices.
Finally, WhatsApp is planning a new modern UI for the desktop client, showing how the chat history is migrated from your device and that the process is end-to-end encrypted.
According to the report, WhatsApp is in its completion stage of "multi-device feature" and it will roll out to beta testers for testing in the next future build. Just make sure you are part of the beta testers to be part of those who will use the feature first.