Kenya has introduced the Neon Smarta and Neon Ultrav, two locally built smartphones with a $50 (N38,807) suggested retail price.
Together with East Africa Device Assembly Kenya Limited (EADAK), the assembly partner, Safaricom and Faiba formed a joint venture to produce the smartphones.
It is anticipated that the assembly factory, which opened on Monday, October 30, 2023, will create 21,000 smartphones per month.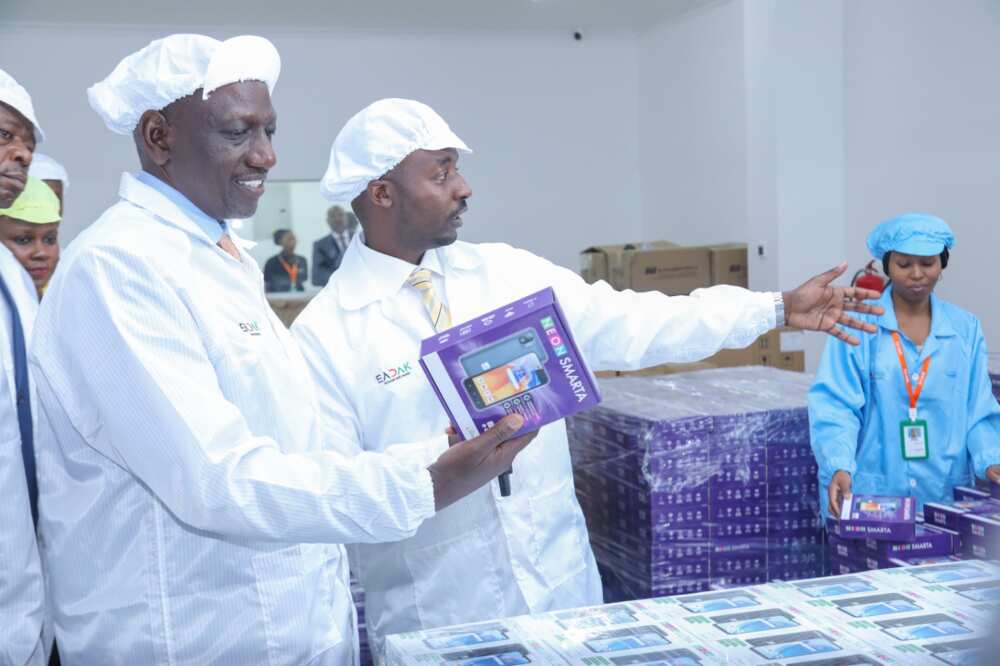 Kenya President William Ruto has assured that his administration will help scale production.
Ruto said:
"Three million devices that will be produced here will be 30% cheaper than if we had imported them as complete units.

"We have agreed with stakeholders that this phone will retail at about KSh 7,500."
Local media reports say that Safaricom and other stakeholders will allow Kenyans to pay a deposit of 1,000 Kenyan, which is $6.72(5,421) monthly starting January 2024 to get the phone.
The remaining balance will be paid at KSh 20 per day or $0.18(N104.88).
Safaricom Chief Executive Officer Peter Ndegwa explained further:
"In partnership with Google, we offer affordable smartphones payable in instalments which is called Lipa Mdogo Mdogo.
"Over one million customers have benefited as of March 2023. "We have since expanded this initiative and partnered with other manufacturers to include more smartphones on the programme."
TechCabal reports that the Smarta is the smaller of the duo at 5 inches, compared to the Ultra's 6.5-inch display. Both have 2 GB of RAM, 32 GB internal storage, and support 4G. Customers who buy a unit from Safaricom will get a single SIM variant because the telco does not sell dual-SIM devices.
HMD Global, which manufactures Nokia-branded devices, had also promised to start assembling its devices in Kenya to address high smartphone prices.