WhatsApp has been working on a standalone desktop app for Windows for quite some time now and the beta app was released back in November 2021, and now, it has been fully out of beta.
WhatsApp's new app on Windows no longer requires you to link your phone to send, receive, and sync messages.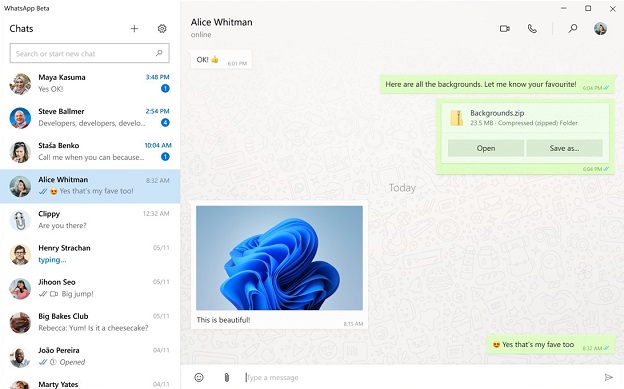 Before now, users on Windows had to download WhatsApp's web-based desktop app or access the messaging service from their web browsers. The new app is native to Windows, which, as WhatsApp explains, should make the app faster and more responsive.
What You Can Expect From This Latest Release
Multi-Device Support: For many people, the highlight will be multi-device support. This means that it is possible to use WhatsApp to chat with others without the need to have your phone or even connected to the internet.
Video Calling: Other key features include video calling, a new look complete with Windows 11's transparent acrylic effects, and incredibly fast launch times. Perhaps the most useful feature of this new app is the way notifications work.
Background Syncing: As this is a UWP app, background syncing is available, and this means that notifications will appear even when the app is not open.
Where to Download it
You can download it from Microsoft App store here, set up is straightforward: just fire up the application, scan the QR code and you are in.