We've written about YouTube Premium severally on this blog… it gives you exclusive premium contents without ads including Y0uTube Original Movies accessible only by premium subscribers.
Today, YouTube Premium formally called Y0uTube Red is 2yrs old and we want to know if you are a subscriber and if it's worth it.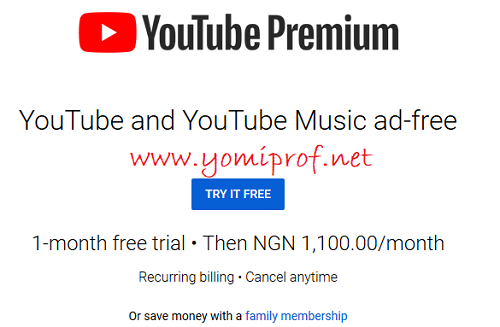 Y0uTube Premium, launched exactly 2yrs ago, offers paid subscribers lots of exclusive premium content ranging from;
Ad-free videos — no annoying ad-breaks on any content on any device logged into your Premium account.
Background play — you can listen to long videos, podcasts, and music with your screen locked.
Offline playback — you can download videos for later offline viewing.
YouTube Music Premium — ad-free access to the dedicated music app and its catalog of millions of songs.
YouTube Originals — ad-free Originals and access to exclusive premium content.
It is far better than the free YouTube because you can't get all the listed benefits above if you are a free YouTube user. Though Y0uTube Premium has not exploded yet in popularity, but with time it will make the landmark effect.
Is YouTube Premium Worth it?
If you are a YouTuber, or you spend most of your time on the streaming platform, then you might consider giving YouTube Premium a trial.
If you are looking for Netflix, Amazon Prime, or Hulu substitute, then the answer is NO. But if you want just more than a piece of decent streaming music, and better viewing experience, then you give the premium version a shot.
You can as well try it out for 30 days for free before you finally make up your mind to stay with premium or the free version.
Let us know in the comment if it is worth it for you or not.
Via: YomiProf