Since the pandemic began, different countries have been blaming China for putting the world in this mess most especially countries like the US and India.
In the light of this, a new app has been developed by an India based company, OneTouch AppLabs called "Remove China Apps". It was released on Google play store on May 17, 2020, and the app now has over 5 million downloads and more than 190,000 reviews.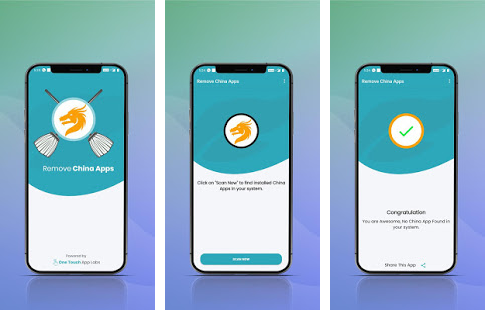 The app helps identify and remove apps made in China from your Android smartphones regardless of the type of phone you are using. Users who have tried the app reported that the app does not identify pre-installed apps on Chinese smartphones and only takes into account the apps installed by users from the Play Store or any third-party store.
We tried the app on our Pixel Phone and it was able to identify Mi Remote and Tiktok app, but failed to identify apps like PUBG Mobile, developed by a China-based company Tencent. The developer said the app is "being developed for educational purposes only to identify the country of origin of a certain application." However, the app only scans China-made apps, complete with an option to uninstall them from within the app.
The developer said they are working more to improve the application due to the feedback received
Due to the high volume of feedbacks, we were not able to respond to all of feedbacks individually. We are working hard to improve our applications as per received feedbacks
Where Can I Download it?
I can't really guarantee if it will work effectively on all Android phones but you can head straight to Google play store and download the app, try it out for yourself and let us know what you think in the comment about the app.
Source | Via