Xiaomi has just revealed that it has just developed an 80W wireless fast charger that can fill in a battery in 19 minutes. It can charge a 4000mAh battery to 100% full charge in just 19 minutes.
Just last year, the company introduced Mi Charge Turbo 30W wireless fast charging technology that can charge the phone's 4,000mAh battery up to 100% in 69 minutes, later in August that year it introduced 50W wireless fast charging in Mi 10 Ultra that can charge the phone's 4500mAh from 0 to 100% in just 40 minutes.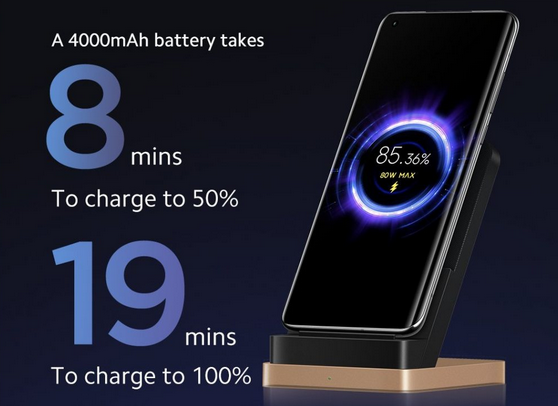 But the newly introduced 80W wireless fast charger twice as fast as the next in line (which is the 40W Huawei SuperCharge Wireless Stand). And the charger looks a lot like the current one.
The phone in the video looks like the Mi 10 Ultra with its curved edges of the screen and the single punch hole in the upper left corner.
Xiaomi said that its wireless charging technology will continue to iterate, bringing the era of wireless charging replacing wired charging soon.
Source | Via