A lot of users are already making use of Android TV, and browsing apps directly on Android tv is a lot of hassle, but Google wants to make it easier for you to install apps on your TV directly from your smartphone.
Google is making it easier for those with an Android phone to install apps on their Android TV remotely. First spotted by a Reddit user a new option in the Google Play Store allows the option to install an app on a connected Android TV OS device directly from your smartphone.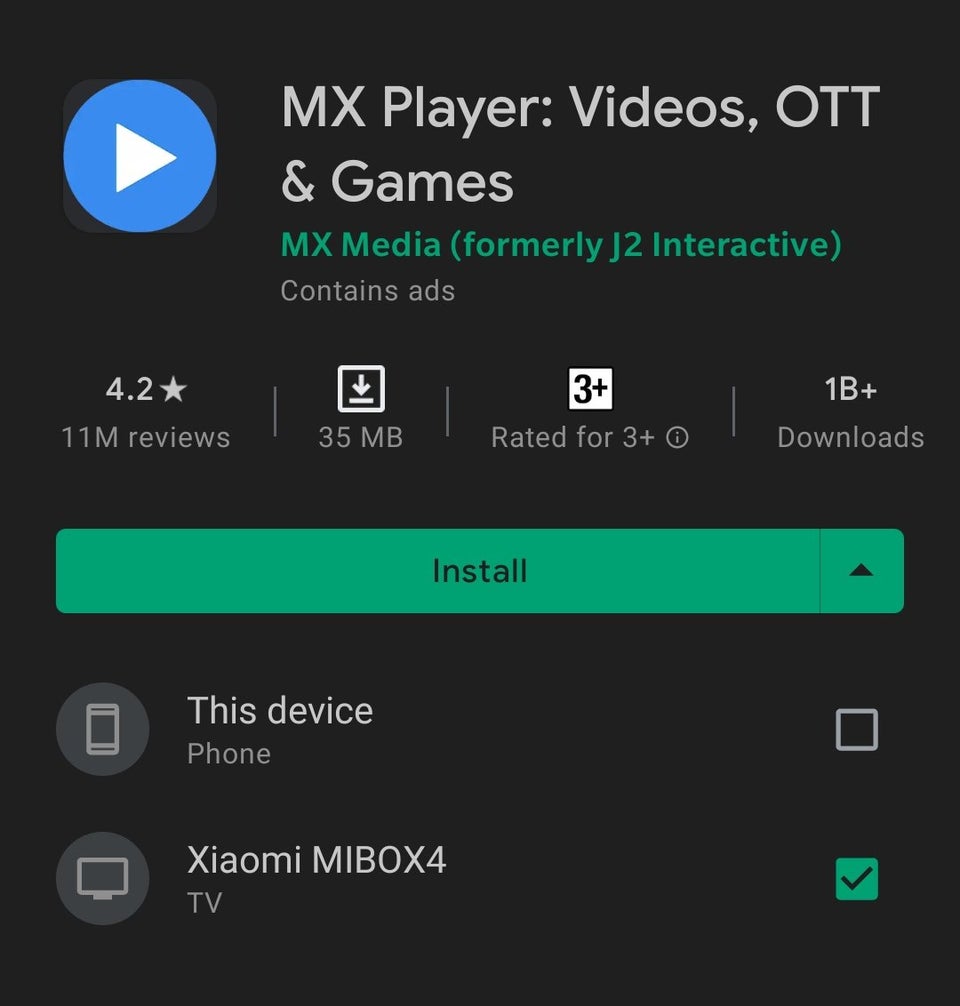 The "Install" button adds a drop-down menu that shows the device you're currently using as well as Android TV OS devices connected to the same account.
With the new server-side update, users can finally install an app on their Android TV devices from the Play Store on their smartphone. The option appears only for the applications that are available on Android TV.
At the moment, the feature is still been seeded out gradually and should be available to everyone in the coming weeks.
Note: The only requirement is that the same Google account needs to be logged into both the smartphone and the Android TV device.
Let us know what you think about this update if you have tried it and it works for you.