The Nigerian Communications Commission directed the telecommunications operators in Nigeria to commence the implementation of the harmonized shortcodes for all telecommunications services earlier in March this year. This means all mobile network operators will now use the same code for the same service. 
The implementation will begin from May 17, when all old codes used to recharge, subscribe for data, and check balance, among others, will cease to function.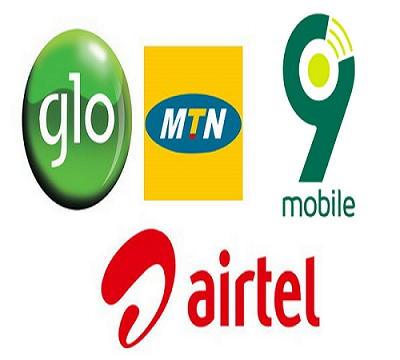 Until now, each telecom operator has had its own unique code for checking balances, recharging, borrowing credit, etc. These require a telecom subscriber with more than one line to memorize the different codes for the respective operators.
With this new development, you'll be able to use the same codes to recharge on all mobile networks. Same goes to buying data etc.
Here are the new codes as approved by the NCC
300 is the code for Call Centre/Help Desk on all mobile networks
301 for voice Mail Deposit
302 for Voice Mail Retrieval
303 for Borrow Services
305 for STOP Service;
310 for Check Balance
311 is for credit recharge.
312 is for Data Plan
321 is for Share services.
323 is for Data Plan Balance
996 is now for verification of subscriber identity module (SIM) registration or NIN-SIM linkage.
2442 is retained for Do-Not-Disturb (DND) unsolicited messaging complaint management.
3232 is also retained for porting services, otherwise called mobile number portability.
The old and new harmonized shortcodes have been running concurrently up until now and will remain so until May 17, 2023, when all networks are expected to have fully migrated to full implementation of the new codes. The NCC said the period between March and May 17 for concurrent usage of the codes was provided to enable telecom consumers to familiarize themselves with the new codes for various services.
NCC believes that the new codes will make life easier for telecom subscribers. All you have to do is to memorize the new codes. Let us know what you think in the comments…